Local Spotlight: The Bellefonte Café

If you love homestyle cooking in a homey yet artsy atmosphere, come to The Bellefonte Café. This quaint and delicious restaurant is located in Wilmington, DE. Treat yourself to their many meat, vegan, and vegetarian options for Sunday brunch or for everyday lunch and dinner. From the vegan or bacon-filled scrambled breakfast burrito to the prosciutto and brie stuffed panini, you are sure to not be disappointed no matter what you choose to eat.
---
A Cozy and Creative Atmosphere
Bellefonte Café operates out of a converted single-family home with a large and beautiful porch. Their backyard dining features a beautiful garden. Walking up to the restaurant, you immediately feel as if you are entering a familiar home that features finger-licking, casual cooking.
In fact, this restaurant is family-owned and operated by Dave and Donna Farrar and is managed by their son, Nate. It truly is a place of neighborly vibes, good food, and great music. Importantly, the staff is friendly and attentive as well.
Located in the epicenter of Bellefonte Arts Center, it's no surprise that the cafe has brought creativity to its interior as well. With their talent for creating a perfectly balanced atmosphere, the inside is both imaginative and welcoming. In addition to their talent for using color and design to create an ambient experience, they also regularly host live music throughout the week. You'll want to stay even after you've settled up your bill.
---
Menu Offerings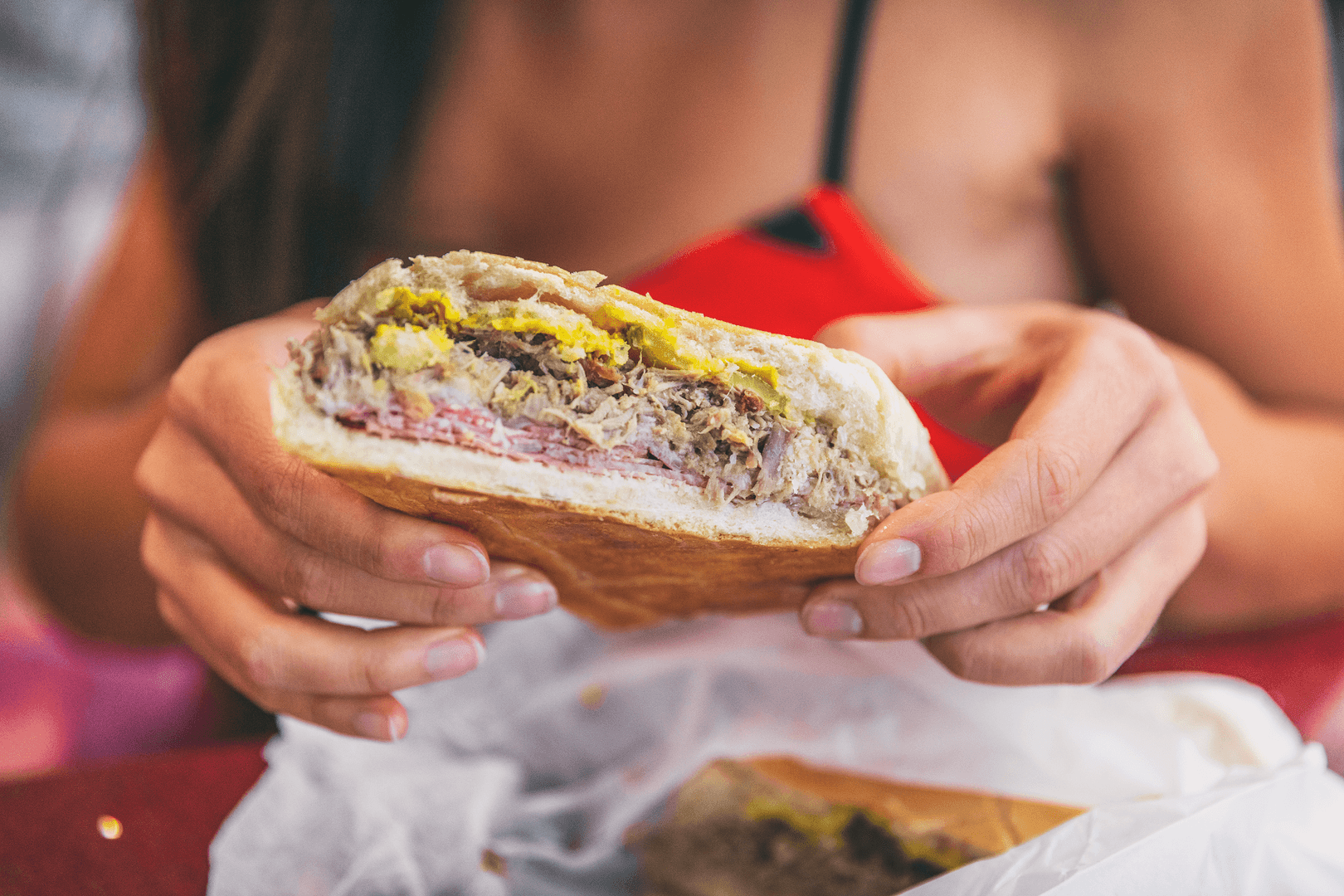 If you refrain from eating meat or any animal byproducts, then you're in for a treat at Bellefonte Café. Their menu has many vegan and vegetarian options — something they are proud of and known for.
Notably, all of their dishes are made with fresh ingredients, which means their menus are seasonal and rotating. Make sure to check out their social media for the latest featured dishes. Eating healthy, delicious, hand-prepared food in a welcoming atmosphere is a definite delight.
One of the restaurant's most popular dishes is the vegan black bean soup. Made Cuban style, this delicious soup is made with peppers, onions, and robust spices. It's also good for you! Black beans are a superfood, linked to cancer prevention, blood sugar regulation, and even improving eye and heart conditions.
If you prefer a meatier option, the Cubano is popular as well. Inside this delicious sandwich, you'll find Vidalia onion relish, Swiss cheese, spiced pork, and more.
---
A Delaware Treasure
Customers here rave about the funky and friendly atmosphere, the regular live music, and the dynamic menu. If you're in the mood for casual yet quality dining, don't miss out on Bellefonte Café.
This neighborhood hangout spot is family-owned and operated. Support a local business while treating yourself to a brilliant menu and high-quality entertainment. Learn more about their seasonal menu options, featured bands, and love of their neighborhood by visiting their Facebook and Instagram pages.