Discover the Delaware Valley at The Biggs Museum of American Art

Home to an extensive collection of decorative American arts, the Biggs Museum of American Art welcomes visitors annually from both near and far. The museum invites guests to admire collections of illustrations, paintings, and sculptures, as well as period furniture and silver pieces crafted in the heart of the Mid-Atlantic region from the early 18th Century through today.
Down below, you will find a brief history of the Biggs Museum, an overview of their permanent collection, and tips on planning your visit!
---
History of the Biggs Museum of American Art
In 1993, Sewell C. Biggs, a graduate of the University of Delaware, founded the Biggs Museum of American Art. A longtime traveler and art aficionado, Biggs was particularly fascinated with decorative arts from the Delaware Valley.
In addition to local art, the Biggs Museum features work from artists based in other parts of the country. The Biggs Museum seeks to demonstrate the importance of art and innovation for not only individuals, but for the community as a whole.
---
Permanent Fine Arts Collection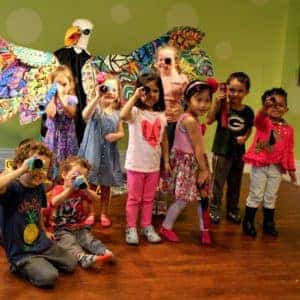 The permanent collection at the Biggs Museum includes American paintings from the Delmarva Peninsula, sculptures by Hiram Powers, images by Frank E. Schoonover, and much more. In this section of the museum, you will also find samples of handmade furniture by early-American cabinetmakers from the region.
Art Education at the Biggs Museum
Each year, the Biggs Museum offers unique exhibitions focused on specific topics to further teach visitors about evolving art forms, both past and present. The museum also offers a wide variety of ongoing educational opportunities for all ages, including the following:
Rotating Lecture Series
School Tours
Junior Docents
Children's Programs
Summer ArtVentures Camps & more!
Explore Decorative American Art through the Ages
Ready to dive into the world of American art from the Delaware Valley? Contact a staff member to learn more about becoming a member and plan your visit to check out the latest exhibitions at the Biggs Museum today! Also, be sure to follow the museum on Facebook and Instagram to stay up to date with all upcoming events.