Introducing the Ford Family
Service For Your Vehicle, Peace of Mind For You
Get the most out of your vehicle from the techs who know it best.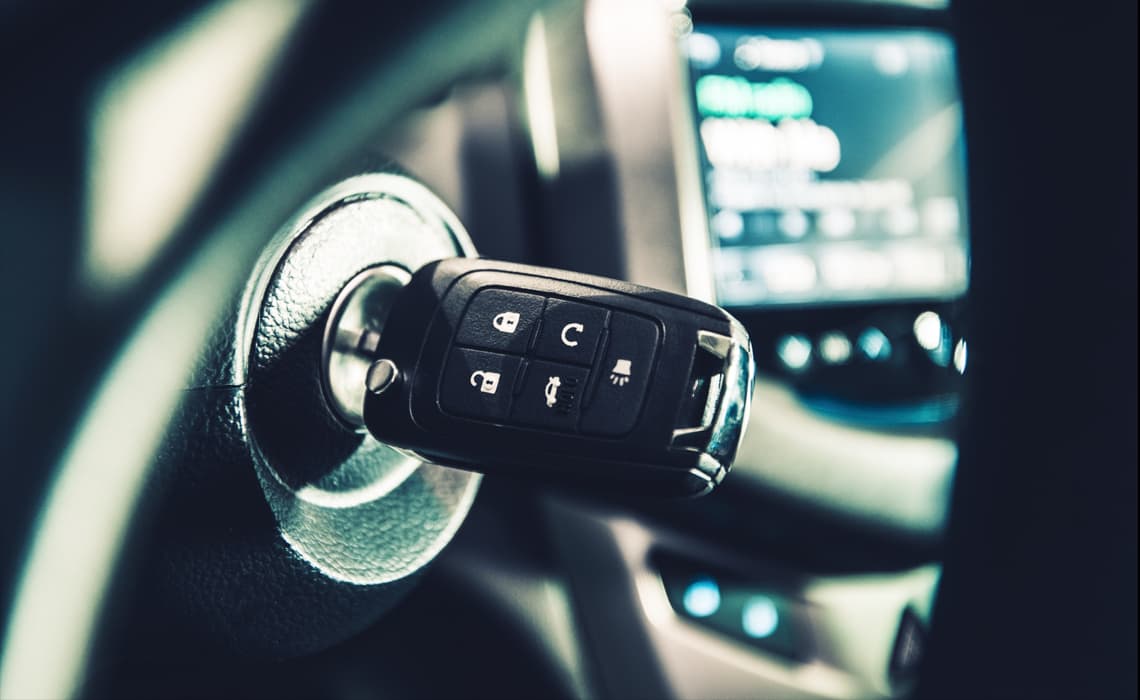 Sell us your car, even if you don't buy from us.
We're always looking for vehicles to stock our lot with. Get an easy, no obligation, online quote for your vehicle.
Start early, get approved online before you shop.
Fill out our quick credit application and we'll work with you to find the right vehicle that you can afford.
Built for the
Road Forward
Your job has never been tougher. And we'll be here to help you keep working. Ford Commercial Vehicles are engineered to withstand the severity of everyday on-the-job duty.
We're Here For You
Sheridan Ford always puts customers first!
Don't take our word for it: Read our reviews and see what everyone is saying.
A very good dealership!! They treated me with much respect. They made me feel like I'm important to them. Every request I had, they didn't hesitate to answer it or make sure it was answered.. They were very fast at getting me approved & I left with a smile on my face. I hesitated to drive there because I'm in south Jersey & they're in Delaware & I didn't want to drive that far just for them to tell me that they can't do anything for me. I'm very happy that I took the drive to see them. They came back with an offer & I told them where I would like my payments to be & Joe didn't hesitate to go back & renegotiate with the bank. I would definitely do business with them again. Thank you Joe & thank you Bobby for all your help!!
Great experience the salesman Nate did a great job and finance manager was great he explained everything. I had to b in and out fast cause of a family situation and they did it also I am pleased with my new car Jerry Joyce
Wonderful place. More than just a service center .
Ken was the best he made sure I was very well taken care of
Sales team was very nice, and not pushy, got me the best rate for financing. And also fill up the car before we took it off the lot. They also gave me top price for my trade in. Awesome experience !!!
Not alot of wait time for oil change That was great 👍
Fast, courteous and professional service.
I'm wondering is this survey new because I've been to Sheridan Ford over and over for the same problem and a few other times and the service was a night mare. From the beginning to end. Long story short every time I was not shown any respect or dignity. George and John and the new guy was awful. The way they talked to me I had to verbally defend myself. Then it was where I just by pass their station to receive service. Went to Dawayne and got most relief. Most my respect came from Ken Walker. Every thing was on the top. He was very understanding about my hearing problem. Make a long story short He was a perfect gentleman and treated me with the upmost respect. I could go on and on and on and on and on again of the times I came for service. Maybe 6 times and only once was handled right after Dawayne took care of the one before last so there you have it. Some but not all
It was my 1st visit here! John was courteous, helpful and knowledgeable to! The cashier (sorry! I didn't get her name) she to was friendly. No complaint here. Yes, I'll recommend
Great experience, as always. I had an 8:30 appointment for an oil change. I was promptly greeted and my car was completed within an hour.
Gary Took amazing care of me from the start of the process ( placing my order online for my new 2022 Ford Explorer ) to the very end when I picked it up today . He touched base with me frequently to give me updates ( along with emails ) When my car came in he called me right away and had everything ready to go to make the process seamless., Gary is friendly , very helpful and very knowledgeable.. he goes above and beyond to make sure he answers all questions and concerns and just so easy to work with . This is my 3rd Ford Explorer , each time working with Gary and his team . He is the BEST! And I will not shop anywhere else . 😊
I brought a brand new Ford, my sales associate Kevyn (Kev) was amazing a facilitating the frustrating and timely process of ordering a car built to order. Thanks Sheridan Ford. I'm in my love with my first ever Ford vehicle! I also want to point out a lot of other Ford locations were "upcharging" from MSRP (per the official forum). However, Sheridan Ford did not upcharge. My only major frustration was that my A Plan Pin# was not honored, but apparently you couldn't use it on the car make/model that I got.
Gary (sales) and Joel (finance) were outstanding. They both took the time to explain everything regarding the vehicle and the loan. They answered every question I had. Additionally, they were very patient and knowledgeable.
I've been a loyal customer here, for 20 years. Never a bad experience, great service department, and staff!!
Rick in Service was very patient through the process.. in lieu of it taking a week to get car in the service bay.. labor is tough for everyone these days.. I felt Sheridan Ford treated me honestly and fairly.. I will definitely give them my business.. thanks
Came in for a scheduled early morning oil change and was in and out fairly quickly. The price was much lower than going to oil change places.
Very smooth, professional and courteous.
John I my service writer was terrific to deal with and communicated with me often as to how the repair was going. He even secured me a rental car to use as the repair took longer than expected due to parts being back ordered. Also Chuck, the technician that worked on my truck was very nice and explained all about the repair and what to expect. Thank you Sheridan Ford
Sheridan was professional and kind. They have wonderful customer service and explain in detail what needs to be done.
I actually had fun during this whole thing. Everyone was very nice and knowledgeable
Was due for an oil change. Was greeted by a smile. I waited for the service. They were extremely busy. About 20 minutes into my wait my advisor let me know that I needed an air filter. Ok, it was replaced. Another 20 minutes and all was completed. I feel that the service advisor and technicians are making sure that my safety is their priority. And washing my car was the icing on the cake. Thank you everyone.
Always very kind. Let's you know the needs of your vehicle but does not pressure you.
I have bought my vehicles based on this service department. I had the pleasure of working with Rick yesterday. He was knowledgeable and kind. He went out of his way to help me and took the time to explain my issues. He accommodated my calendar when I made my appointment. I highly recommend this dealership
It was great working with Dan. He sold me my car 7 years ago and did it again this year. Thank you! Ask for Dan and tell him Melissa sent you. 🙂
Welcome to Sheridan Ford

Welcome to Sheridan Ford
Here at Sheridan Ford, we strive to provide Wilmington, New Castle, and Newark, Delaware, drivers with a memorable automotive experience. Finding your next ride should be a smooth and easy process, so you can start your next road trip confidently. It takes a special team to come together and help you begin the next stage of your journey on the road.
We'd like to introduce you to a few of the ways we accomplish our goal of excellence at every step. Continue reading through the following descriptions of each of our departments to see what we're all about! Every team member is dedicated to helping you get behind the wheel of a car, truck, or SUV you can trust. Have questions right off the bat? Don't hesitate to contact our team today!
Ford Vehicles for Sale Wilmington DE
Whether you're in the market for a new or used ford, we're fully stocked with such high performers as the F-150, the Escape, the Edge, and the Mustang. No matter which Ford models have piqued your interest, you can be sure that you'll be able to find them here. Plus, our staff of friendly sales associates will be right there with you to help out every step of the way.
Our large selection of used Ford models will give you plenty of options to consider. Used car inventories offer much more in terms of quantity and variety. You're sure to find models here that give you the features and capabilities you're looking for.
Ford Finance Center
You can count on receiving plenty of support when you sit down with the specialists that you'll find in our finance offices. Their goal is to make sure that you have everything you need in order to choose the loan or lease that works best with your particular budget. We can also help you learn about Ford lease deals and the many perks that comes with leasing a Ford.
Our team has spent years developing working relationships with local lenders, all with the goal of helping drivers like you score their next great vehicle. One of our finance experts will work with these lenders on your behalf to find an option that fits your lifestyle. That helps you focus on planning your next trip instead!
Service Your Ford Wilmington DE
Whether you're in need of quality Ford parts or routine maintenance, you can be certain that our crew of technicians in the service department will be up for the job. These factory-trained, certified, and hardworking experts have the know-how and skill necessary to provide your vehicle with the right care at the right time.
Here's a sample of a few of the tasks we're able to perform:
Engine tune-ups
Brake maintenance
Transmission services
Tire rotations
Oil changes
Be sure to take advantage of the fact that we've made it possible for you to book your service center appointments at any time and from anywhere via our online scheduler. Convenience is king, and we make it easy for you to fit maintenance into your busy schedule.
Shop Ford Online
While you're here on our website, you can lay down the groundwork toward your next Ford truck or SUV. You can filter through our many new and used Ford models by whatever is most important to you. Model, mileage, features, and more are all ready for you to choose, narrowing down your search to your next dream car.
Our online finance tools will save you time at the dealership and help you plan for your future. Fill out the online finance application to get an idea of your loan options. You can also value your trade-in vehicle to see what you can apply toward your next drive. Lastly, the payment calculator can help you plan your monthly payments for a smooth future.
Visit Sheridan Ford Today!
If you call Wilmington, New Castle, or Newark, DE, home, we'd like to officially invite you to get the full Sheridan Ford experience. Simply contact our team to set up a test drive for a time that fits in the best with your schedule.
Contact Us
Located in Wilmington, DE
4001 Kirkwood Highway - Wilmington, DE 19808