---
Learning About Automotive Service
Along with our handy appointment scheduling, we also provide a wealth of information if you want to learn more about what goes into your car's maintenance. There are lots of parts within your car that all come together for a capable and smooth drive. When they all are working at their best, you'll feel it in your car's performance.
Our helpful guides will teach you about what goes into services like transmission repair, oil and filter changes, brake service, and more. We'll highlight how they keep your car in peak shape and why it's important to maintain its ability in your vehicle. Then you can see if it's time for your ride to be serviced.
---
Our Ford Certified Technicians
It takes an expert to ensure that your car, truck, or SUV is living up to its full potential. Our team of certified Ford technicians have the knowledge and experience it takes to make sure the job is done right. Plenty of training and hands-on time is the secret to our crew's success.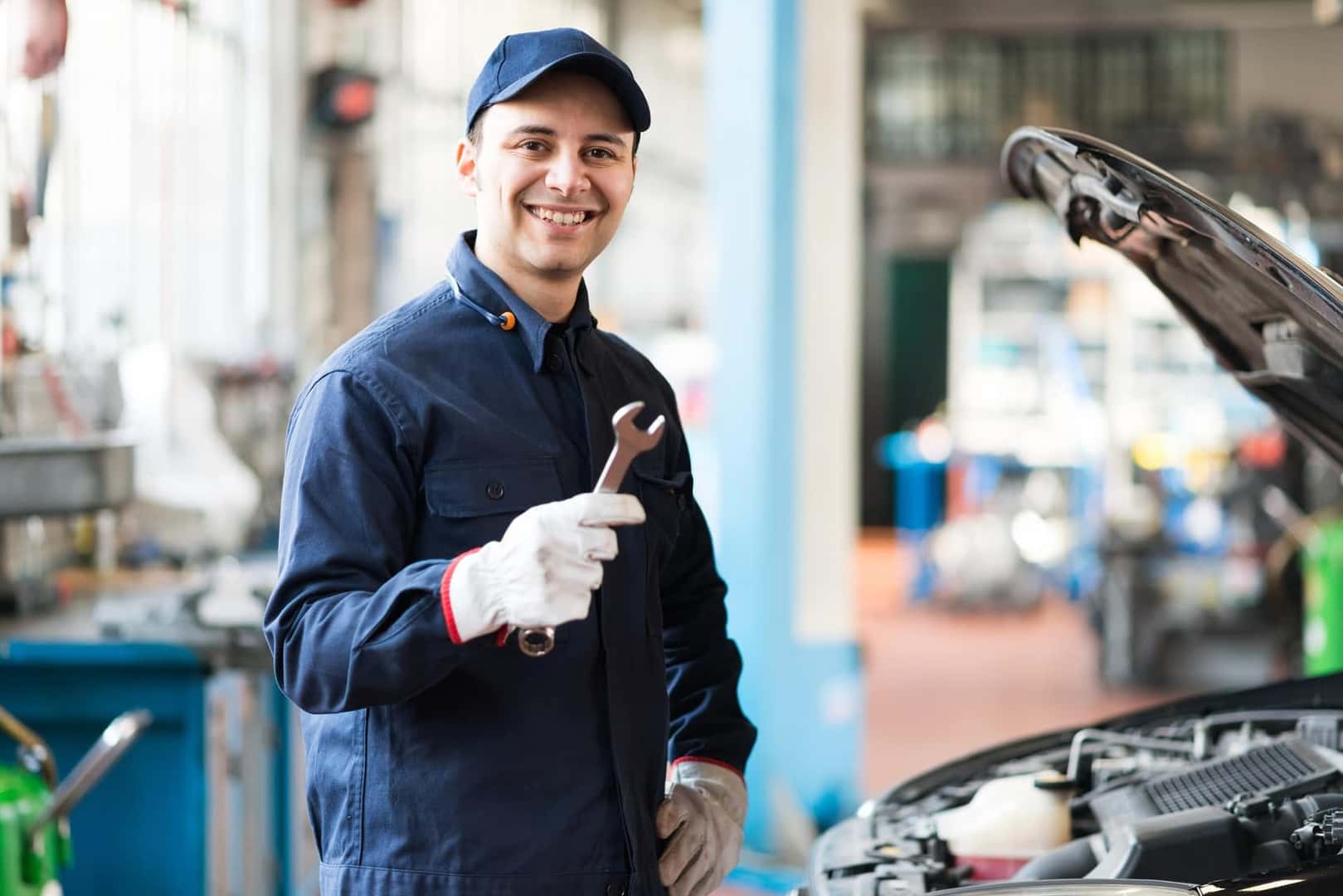 Our team has been trained in all forms of automotive maintenance and repair. They can help you learn your model's recommended schedule for routine work as well as diagnose issues and come up with expert repair plans. They help drivers like you every day by keeping their vehicles running like a dream.
Our team has been specially trained in all things related to Ford engineering. When it's time for your Ford model to undergo regular maintenance, our team has the insider knowledge to make the job go quickly and smoothly. We also know all about the different dashboard lights that may come on in your car, along with the potential causes for these issues. When you drive a Ford, trust the experts with its continued excellence and performance.
---
Genuine Ford Parts
Our service team uses genuine OEM parts direct from Ford manufacturing every day. These parts are made for the many specific Ford models out there, including those from previous model years. Since they come from the people who made your car, you can be confident they're the right fit.
If you're interested in performing your own work on your Ford car, you can contact us and order these same parts. They say it's important to have the right tool for the job, and that is especially true for auto maintenance. Your weekend DIY project will succeed when you use the same parts as the professionals.
---