Fresh & Delicious: Verbena BYOB
Verbena, named for the distinct lemon verbena herb, serves fine American cuisine in a memorable atmosphere. With just 36 seats, walking into Verbena feels like entering an intimate world all its own. Made with local ingredients, every dish is created with equal parts passion and precision.
Below, you'll learn more about this award-winning restaurant and how to reserve your seat! Don't forget to follow them on Facebook to keep up with their latest updates and more!
Behind the Scenes of Verbena BYOB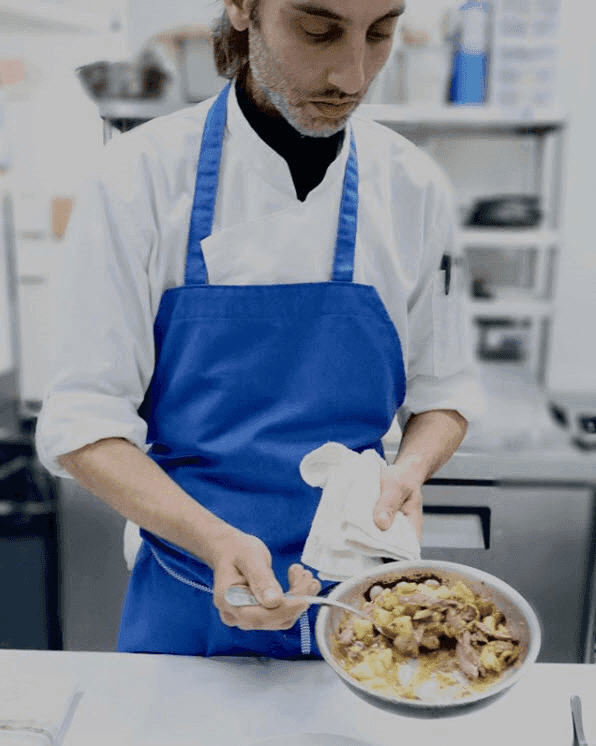 Verbena is owned and operated by Executive Chef Scott Morozin with the help of his trusted team. Scott's vision for Verbena has transformed over many years. Today, he brings his story with him and infuses his zest for life into every dish.
Scott seeks to push the boundaries of cooking by always trying something new. Every time you dine at Verbena, you'll surely notice how Scott's philosophy for continual improvement in the kitchen translates to the plate.
Meet the Verbena BYOB Menu
As a recipient of the Best of Philly Award in 2019, Verbena has certainly put itself on the map. On the Verbena menu, you're never quite sure what you'll come across. However, when it comes to First Course options, you'll likely discover items like decadent cheese spreads and flavorful pickled vegetables.
For the Second Course, you can expect to see enticing entrees like Striped Bass with littleneck clams, stewed peppers, tomatoes, and perfectly roasted asparagus. Another favorite is the Keiser's Pheasantry Duck Breast that features braised cabbage, orange, soubise, and fresh Persian chutney.
Special Events & Catering by Verbena BYOB
Preparing for your big day? Verbena is also available for special events that include a personalized tasting menu for you and your guests. Whether you're interested in renting out the atmospheric space or you'd like Verbena to cater your celebration, their team is ready to accommodate by delivering exceptional food and service.
Make Your Reservation at Verbena BYOB Today
Whether you want to celebrate your anniversary or treat yourself with some friends, when you dine at Verbena, it truly is a once-in-a-lifetime experience. Follow the Verbena team on Facebook and Instagram to stay up to date with all the happenings and plan your visit today!