Ford Dealer near Bear DE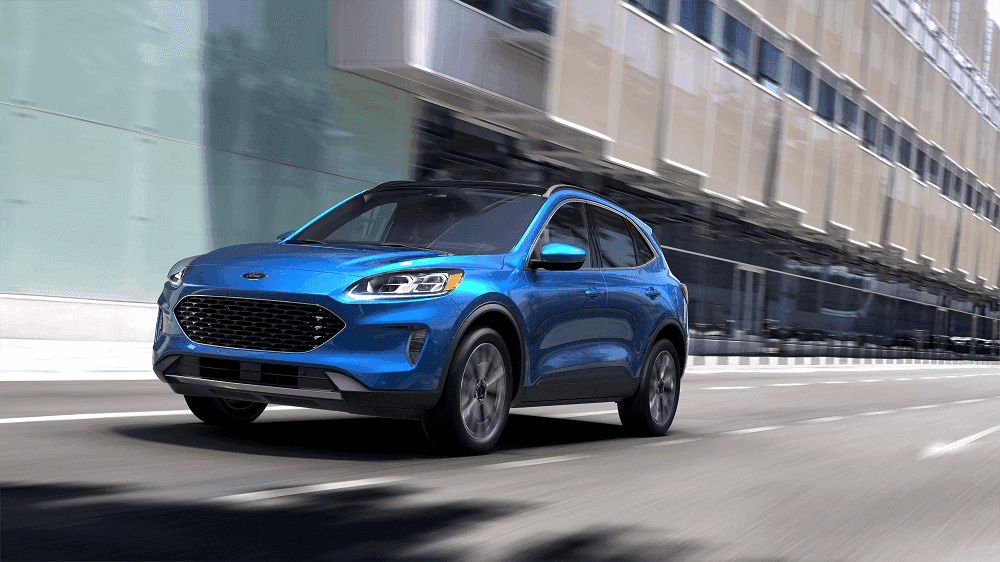 When you rely on Sheridan Ford for all your automotive needs, you can count on having a satisfying experience with every visit. We've put together this brief overview of each of our services to show you how we go about making sure of it. Continue reading to learn all about the assistance you'll receive at our Ford dealer near Bear, DE, while you're browsing through our inventory, considering your financing options, and more.
Find Your Next Ford Sedan, SUV, or Truck
Ford Escape? Ford Explorer? Ford F-150? You'll be able to find all these Ford models—and more—on display for your consideration when you visit our lot and showroom. On top of that, you'll be accompanied by one of our friendly sales associates. They'll be at your disposal whenever you'd like to get a closer look at a particular feature or you're ready to take one of your top picks out for a spin.
---
One-on-One Ford Financing Support

When you sit down with our finance specialists at our Ford dealer near Bear, DE, you'll be guided through your options. That way, you'll be able to find the one that fits best with the particular needs of your budget. Throughout your visit, you can expect to receive detailed answers to any questions you might have.
---
Comprehensive Ford Automotive Services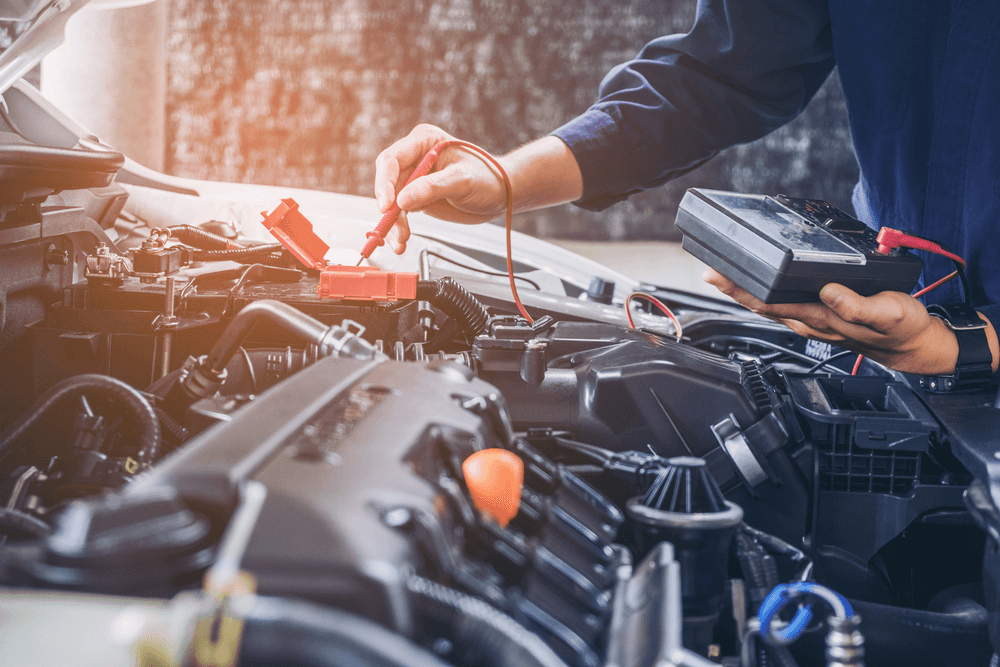 Whether your vehicle is experiencing a distinct pull to the right or left, squeaking noises whenever you apply the brakes, or a burning smell coming from your engine, our technicians in the service center will have you covered. They're certified, experienced, and highly skilled. Plus, they're determined to get you back on the road as quickly as possible.
See below for an abbreviated list of the sort of work we do:
Diagnostic checks
Battery tests
Tire services
Brake maintenance
Oil changes
Don't forget: All our customers have the opportunity to schedule their service center appointments online.
---
Things We Love About Serving Bear DE
Nature lovers are sure to find plenty of destinations to enjoy all over the Bear, DE, area. Lums Pond State Park, Newark Reservoir, and White Clay Creek State Park certainly count as highlights well worth checking out.
Other interesting destinations the entire family is sure to enjoy include Axxiom Escape Rooms, New Castle 100 Archers, and Fred Rust Ice Arena.
Now that you have a few places to begin exploring in this charming community, the only thing you'll need is the right Ford to get you there. That's where we can help.

Check Out Our Bear DE Ford Dealer Firsthand Today!
This has been a quick preview of the various ways we're able to help you throughout the car-buying process—and beyond. If these brief descriptions have you interested in finding out what we're like in person, there's only one thing left to do.
Go ahead and contact our team here at Sheridan Ford so we can set up a good time for you to take a test drive.
Thank you Nate Symthe for all your help with finding a safe, reliable vehicle for my kids and I within our budget! You truly went above and beyond, so did your team! I'm a single mom with 2 kids and I lost my job and car due to the pandemic. The entire experience there was pleasant and seamless! We are finally free! Thank you again for making this possible Nate and the whole team at Sheridan Ford!! We can't thank you enough for your service!!
Thank you Nate Symthe for all your help with finding a safe, reliable vehicle for my kids and I within our budget! You truly went above and beyond, so did your team! I'm a single mom with 2 kids and I lost my job and car due to the pandemic. The entire experience there was pleasant and seamless! We are finally free! Thank you again for making this possible Nate and the whole team at Sheridan Ford!! We can't thank you enough for your service!!
Great and fast service today for my oil change
Gary Ford was amazing with helping me pick and find the perfect vehicle for me and my price range. Would highly recommend contacting Mr. Ford for any car purchases and finding the right vehicle. He was super helpful in explaining the features and benefits of certain vehicles and was very knowledgeable on all their inventory of vehicles. Very nice staff overall as well with the financing and the check out process. 10/10 will be going to him & this dealership for all future car purchases going forward!
Very prompt service. I was finished getting an oil change in under an hour.
If I could give a 10 star rating, I would. Top notch dealership from the management, service department to the technicians. They offered to fix my truck on a days notice, even with me coming from NY and were reasonable and professional throughout. Thank you
Great service! I was on time and they were too! I was in and out within an hour. The service agent was very polite and kept me advised.
Wonderful experience working with Gina and the Sheridan sales team! No pressure, quick turnaround…. Best experience I have had buying a car in decades! Keep up the good work!!!
Gary was the best. Had the car waiting. Got me in and out in 2 hours. He was able to work with my situation and was even able to do better then the competition. Give that man a raise. I will be back for the next one
Employee was very friendly.
Was happy with the service and the whole buying experience and the car has been great since I got it 2 months ago. I did however have a problem with my temp tags expiring and when I called to check if my plate was there they informed me they are about a month and a half backed up with sending out permanent plates in my area. They told me on the phone that they could reissue a temp tag until the plates become available. The woman I spoke to was very nice and told me that I would have them mailed ...
The 120v charger for my Ford Fusion plug in hybrid failed. Another dealer said it wasn't under warranty. It was. Ken Walker at Sheridan had the system checked and replaced my charger. I didn't even need an appointment.
Great experience - on time and technician patiently answered my questions. Will continue to get my Ford services at Sheridan Ford because of the excellent service the staff provide. Keep up the good work.
They said they would have it done by 1 PM and it was done by 1 PM as promised. Thanks guys
I always have a great experience when I go here . I needed an oil change and I was greeted quickly , checked in and was told my Aprox wait time ( they were super busy ). The wait time was spot on and the waiting area was nice . Tv , counter to work on, friendly workers walking by. The service man who checked me in and assisted me was awesome ! Thank you Valerie
I searched the entire state of Maryland and could not find what I wanted. Found the Ford Ranger I wanted on their web sight and they negated a deal with me and delivered it to me the next day! 2nd car. That came from their location in two years.
Great experience yesterday. Got out of an older Fusion and into the new Mustang Mach-E. The salesman was great, showing me all of the features of the car, and the finance guys got me a better rate than I thought I'd get in the loan. Really happy I went here.
During this time of the massive chip shortage, no one within 150 miles of me had what I wanted. However Sheridan did. I worked with Gina over the phone she was pleasant and professional. Not pushy at all. Had a great experience and was in and out the door in a very quick amount of time. Dealership was 2 hours away from me. I would highly recommend checking them out. Even if it's a bit of a drive to get there. It's worth it !!
I had to get new brakes quick because of a trip by next day. I called at 8:00 am, they gave me an appointment at 9:30 am. I went over the shop, and by about 11:00 am, I had new brakes. No hassle, service done. Thanks Sheridan Ford!
First time using the service department after my purchase. Service staff very friendly and helpful. The no appt oil change worried me at first but they were very quick and efficient. Thank you Sheridan Ford!
Good, consistent, prompt service.
Gary Ford did a great job getting us into our new Ford Ranger. I would recommend him to anyone.
Excellent customer service and very friendly. Repair done quickly and no hassle. Price for repair very responsible and will recommend friend and family members. Thank You
The Sheridan family, and especially Gary Ford, was incredibly helpful throughout our first car buying experience. We came down from Philly and highly recommend this dealership!
Pleasant people, place is clean 🤗
Service was fast and professionally done.
This is hands down the easiest buying experience I have ever had. They custom ordered what I wanted. The paperwork was done and waiting for me when I got there. Everyone was super friendly. Just real easy and engaging all the way around.
David was awesome ! Easy and very patient with me!
The best dealer 100% recomended the people is very nice
I bought my car at Sheridan Ford and I opted for the lifetime oil change. I just went in yesterday to get my oil changed. I called right before I left my house to see how crowded they were and the receptionist told me there were 4 people ahead of me. I needed an oil change (I was 3 weeks late on getting it), so I didn't really care about the wait. When I got there, the 4 people were still there, but the service team was working so fast, I only had to wait about 40 minutes for my car.
My truck takes 15 qt of oil...they only put in 13 qts. Never xx'd air cleaner which was filthy ! No attention to detail
Very pleasant experience buying my new Ford Ranger at Sheridan. Would definitely return when it's time for my next vehicle.
Very friendly service department and replaced part with no hassle. Also I have been anywhere inside a place since COVID and I felt safe with hand sanitizer offer for customers. Keep up the great job.
A very good dealership. Good service department plus a complimentary car wash.
Friendly and professional employees who go to lengths to assist with inquiries and repairs . John. Iannarella was able to fit our repair into a busy schedule . John also took the time to take a test drive with me in our truck to help pinpoint the issue to be repaired . John is an asset to your service department . Thanks , John . Also, our salesman , Gary Ford , is always welcoming with a huge smile and checks in with us as to why we are at the dealership . Gary goes above and beyond the salesman , customer relationship by inquiring about family and friends . Thanks , ...
Awesome dealership. A pleasure to work with.
Expectations blew my mind!
Outstanding service from Josh and team. Satisfied with results! Recommend all to reach out to the team for their maintenance needs. Give them a call!
Review on dealer is excellent. The fact I wasn't able to replace the rear wiper blade was a negative. The service writer couldn't get it out either.$20.00 service charge for a $5.00 blade is ridiculous. Again not the dealer issue, Ford Escape issue. I will come back.
Gary was super friendly and Joel made the buying process easy! They weee both very attentive and answered all my questions! I love my jeep! I would recommend this dealership
I really like the service and the communication between the Service assistant Kenneth Walter and I especially if additional service to my car is needed. The pricing was reasonable. I especially appreciated the car was as an added service. THANK YOU. 👍😊
Service on my 2016 f 150 super crew 4x4. Easy oil chng with lifetime card. Had tires rotated and full chk up. No problems @ 60k miles. Best vehicle i"ve owned.
Go and see Dan Stanley. If you are looking to purchase a car and want a caring salesman. He was great and very helpful with everything that I was looking for. Couldn't have got better service with a kind and caring salesman. The deals are great too.
Easy process to get oil changed without an appointment. I always come here for the quality of their service. In and out in about an hour.
Julie was awesome. So easy to work with. What a great experience . Would most definitely go back again next time I am in in the market for a new vehicle.
I was taken car of by John, he did a great job, he call me to let me know what the problem was and they can do to fix it, the service he provided was fast and great, Thank you John.
Flawless and smooth service. Always impressed how easy and straightforward their process is. And all this without the need to fix an appointment. Happy customer.
Jamir was a great sales person to work with! Helped us out as soon as we got to the dealership and explained different models that they had in stock. Everyone that we worked with that day provided great customer service and the process went pretty quickly. Will definitely be reccomending Sheridan Ford!
The sales and finance personnel were fantastic. Everyone there was so helpful and knowledgeable. Would highly recommend them if you are searching for a new car. I love my new Ecosport.
I've been taking my car to Sheridan Ford fo for service since I purchased it. I've never felt pressured or taken advantage of when it comes to pricing or quality of service.
Highly recommend going to Sheridan Ford. My mother and I had two vehicles to trade in, with roll over. Thanks to Jamir and Joel, we both were able to walk out with brand a brand new 2020 Ecosport and 2021 Bronco. Amazing customer service and they pull out all the possible deals for you!
This was by far the best and easiest car sale experience I've ever had. Jamir and Joe made the whole process a breeze!! I am loving my new car!!
I highly recommend this place every time any of my friends are having car issues. i alway receive the best care and hospitality when coming to Sheridan Ford. They always do a excellent job and go up and beyond my expectations. I been going here for years and they make you feel like a valued customer.
I had Dan Stanley help with the process of financing my first car. Dan went above and beyond in helping me step by step with filling out the credit form online, advocating for my options despite my limitations, and help easing my nerves by filling me in all the details of the vehicle itself and the financing process. His patience was unlimited and answered every question I no matter if it was redundant or minor. I would reccomend him to anyone especially a first time buyer.
Couldn't have asked for a better experience! Everyone was very welcoming and extremely helpful. First time buying and was a bit nervous but was made to feel very comfortable!! My sales lady was very nice and professional!!!!
I brought my vehicles here for service for 7-8 years. I called on Monday afternoon to schedule a service appt: tire rotation, oil chg, wheel balancing, repair turn signal, check air conditioner and 4 wheel alignment! The service person I spoke with said if I get the vehicle there, they would be able to get on it quickly! So, My wife and I dropped it off Tuesday AM. Didn't hear anything and called Tuesday EOD: We didn't get to it yet. Should be next?. Didn't hear anything until I called EOD Wednesday. Same answer as the day before. ...
Outstanding service. I always go to this dealership, for many years. The best in Wilmington de. I have bought several cars, at this location. I recommended my son, to buy his car there.
Prompt and courteous service with a comfortable waiting area. This was a routine service and the noted the car needed a brake job, and the lug nuts were swollen. The whole job was done in a bit over 2 hours, and they washed the car. Great job
They are courteous and nice and we live Nearby !! We also buy all of our new cars here !!
I've been a loyal customer of this dealer ever since a good friend of mine recommended that I buy from Sheridan. They have been a pleasure to work with, everything about my purchase was transparent and above board. My family and I will be lifelong customers at the Sheridan dealership.
Having a hybrid, unfamiliar with seeing warning signs flash, I called for advice. Suggested have the car towed in and a thorough check up was performed. Nothing found and yet I know what I saw. As a precaution, followed advice but I am now leary should another warning flash. The service department always friendly, explain things, quick turn around time. I would return to purchase another vehicle from this dealership when it is time.
Friendly team of reps. Fixed the recall and wait time was not long at all— less than 1 hour. Waiting area was nice and clean.
We got a scheduled oil change service done. It didn't take long. What I missed was the coffee which I guess was taken down due to COVID. Good job y'all
The problem With the brakes recall is no longer an issue for me. The loose braking has been fixed according to my satisfaction. It has been fixed.
My family and I have purchased numerous cars from this dealership and have dealt with Ken for years. He is knowledgeable, courteous and kind. He gives 5 star service each and every time I have brought a vehicle into the dealership!
Gary Ford was excellent when we gout our new Transit Connect. He explained all features, set up my phone and was very personable the entire transaction. This is our second Transit and Gary was our sales person both times. We highly recommend Sheridan Ford for making a car purchase pressure free and well informed.
Since the first day looking for a new car many years ago, I couldn't ask for more good advice, help in making decisions and always feeling important when in need of any services or advice about my car. I always tell friends you should go to Sheridan "they care".