Ford Dealer near Bear DE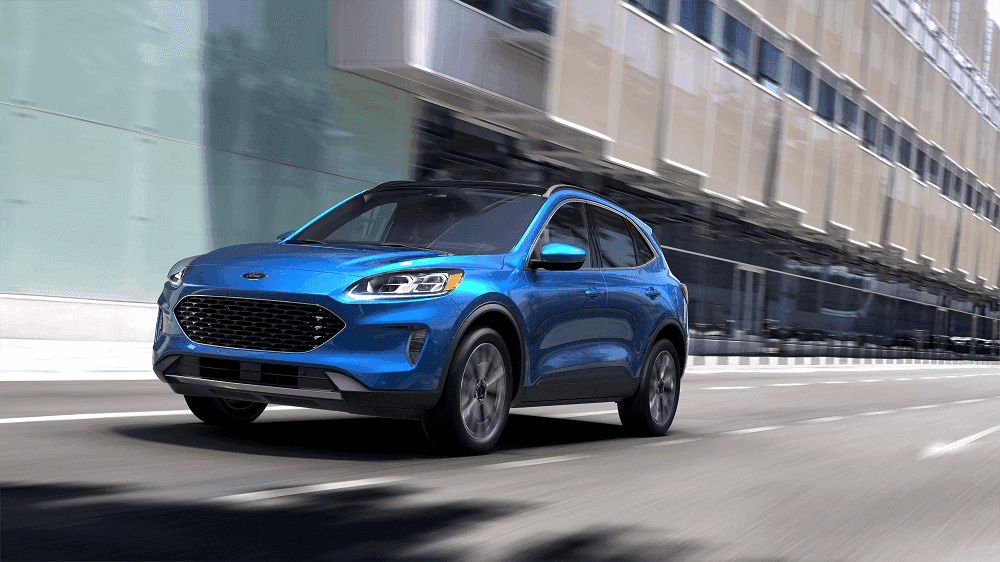 When you rely on Sheridan Ford for all your automotive needs, you can count on having a satisfying experience with every visit. We've put together this brief overview of each of our services to show you how we go about making sure of it. Continue reading to learn all about the assistance you'll receive at our Ford dealer near Bear, DE, while you're browsing through our inventory, considering your financing options, and more.
Find Your Next Ford Sedan, SUV, or Truck
Ford Escape? Ford Explorer? Ford F-150? You'll be able to find all these Ford models—and more—on display for your consideration when you visit our lot and showroom. On top of that, you'll be accompanied by one of our friendly sales associates. They'll be at your disposal whenever you'd like to get a closer look at a particular feature or you're ready to take one of your top picks out for a spin.
---
One-on-One Ford Financing Support

When you sit down with our finance specialists at our Ford dealer near Bear, DE, you'll be guided through your options. That way, you'll be able to find the one that fits best with the particular needs of your budget. Throughout your visit, you can expect to receive detailed answers to any questions you might have.
---
Comprehensive Ford Automotive Services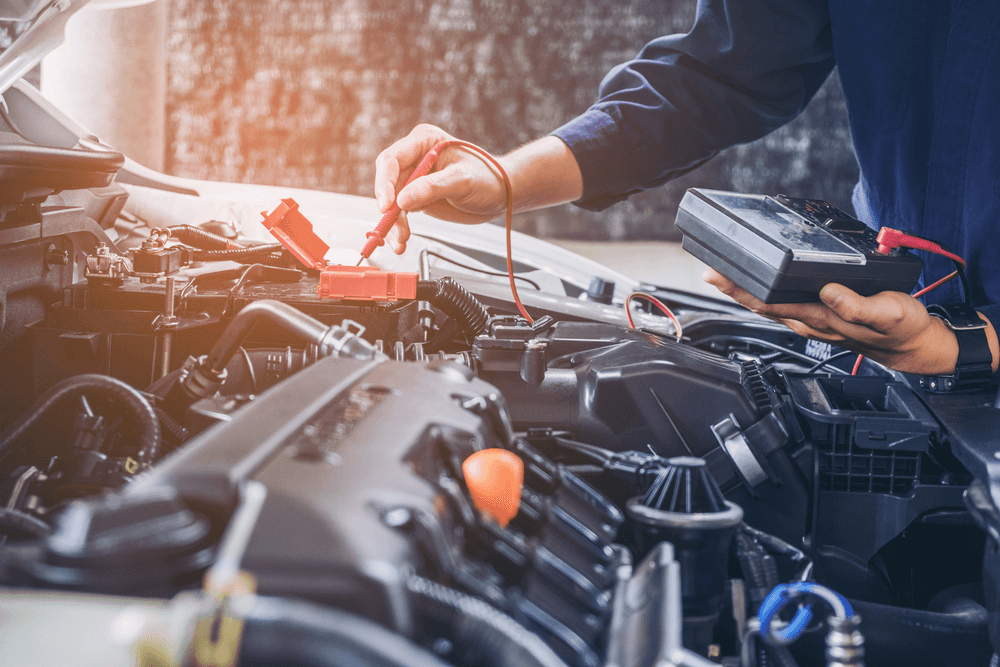 Whether your vehicle is experiencing a distinct pull to the right or left, squeaking noises whenever you apply the brakes, or a burning smell coming from your engine, our technicians in the service center will have you covered. They're certified, experienced, and highly skilled. Plus, they're determined to get you back on the road as quickly as possible.
See below for an abbreviated list of the sort of work we do:
Diagnostic checks
Battery tests
Tire services
Brake maintenance
Oil changes
Don't forget: All our customers have the opportunity to schedule their service center appointments online.
---
Things We Love About Serving Bear DE
Nature lovers are sure to find plenty of destinations to enjoy all over the Bear, DE, area. Lums Pond State Park, Newark Reservoir, and White Clay Creek State Park certainly count as highlights well worth checking out.
Other interesting destinations the entire family is sure to enjoy include Axxiom Escape Rooms, New Castle 100 Archers, and Fred Rust Ice Arena.
Now that you have a few places to begin exploring in this charming community, the only thing you'll need is the right Ford to get you there. That's where we can help.

Check Out Our Bear DE Ford Dealer Firsthand Today!
This has been a quick preview of the various ways we're able to help you throughout the car-buying process—and beyond. If these brief descriptions have you interested in finding out what we're like in person, there's only one thing left to do.
Go ahead and contact our team here at Sheridan Ford so we can set up a good time for you to take a test drive.
Outstanding dealership. David Rodriguez is an excellent salesperson who made the experience of buying a car a pleasure.
Ford on Kirkwood highway it was quick fast and accurate thank you Sheldon Ford in Wilmington on Kirkwood highway
I only have been to this dealership 2x and both times for service. The folks with whom I dealt were polite and accommodating, and the service was thorough and prompt. My only issues pertain to communication following one of the appointments, in that it was promised but never happened. In addition, they had my old address and phone # on file and, while I updated the information, they did not update their records. So, -A rather than a solid A. I like them, and I trust them. They just need to smooth some edges
Really liking the appointment system! Everyone is super helpful. Great turn around for the oil change and tire rotation. Great service , great people , couldn't ask for anything more.
The guys at Sheridan really took good care of me. They were accurate and did a big job on my car so maybe it will last another 98000 miles!
Dave was great and very helpful with our vehicle purchase! Love our new Edge Titanium.
GARY Ford was an EXCELLENT salesman. He explained. All the featured all the features of the car. T h e ordering process was easy
Came to this dealership not expecting much as my wife and I were just browsing. We came across a very nice used truck and met a very helpful and easy going salesman- (Nate S.) please ask for him! His personality and willingness to help answer any questions we had is simply what made this experience for us. It did not feel like we were car shopping because he had us laughing the whole time and He never, not once, made us feel like we were bothering him. He never not once pressured us, this was such a smooth experience. My ...
Very helpful. Got a great car. The whole deal didn't take very long at all. They listened to My concerns and worked with me to complete sale
Always great service from Ken. Thanks for taking care of my car!!
Quasha and Chris are THE best! No annoying sales tactics, they treat you like you're a person with a brain. Quick, easy and painless trade in process and purchase process. Go see Quasha if you need a car!
Service after buying my Ised 2016 Ecplorer has been.excellent...Ran into problem.today with repair and was offered rental and got dealer car until mine is repaired.. I am.grateful.to.all.involved
It was really great working with Nate. He was honest and knowledgeable and made the process of buying my dream car smooth and better than I ever expected. Everyone at Sheridan Ford was amazing.
How many tires does a car have ?? Not 4 ——. The answer is 5 !! Why does the paperwork only have listed 4 ?? Seems they need to go back to school.
Called service department last minute for a quick oil change and Josh was able to fit me right in! And on a holiday weekend!
Very nice. Car was finished quickly.
Looking for a new dealership First visit was very promising
A very good dealership!! They treated me with much respect. They made me feel like I'm important to them. Every request I had, they didn't hesitate to answer it or make sure it was answered.. They were very fast at getting me approved & I left with a smile on my face. I hesitated to drive there because I'm in south Jersey & they're in Delaware & I didn't want to drive that far just for them to tell me that they can't do anything for me. I'm very happy that I took ...
Great experience the salesman Nate did a great job and finance manager was great he explained everything. I had to b in and out fast cause of a family situation and they did it also I am pleased with my new car Jerry Joyce
Wonderful place. More than just a service center .
Ken was the best he made sure I was very well taken care of
Sales team was very nice, and not pushy, got me the best rate for financing. And also fill up the car before we took it off the lot. They also gave me top price for my trade in. Awesome experience !!!
Service is a little slow. Like they don't want to wait on you unless they have to. But they do good work
Not alot of wait time for oil change That was great 👍
Fast, courteous and professional service.
I'm wondering is this survey new because I've been to Sheridan Ford over and over for the same problem and a few other times and the service was a night mare. From the beginning to end. Long story short every time I was not shown any respect or dignity. George and John and the new guy was awful. The way they talked to me I had to verbally defend myself. Then it was where I just by pass their station to receive service. Went to Dawayne and got most relief. Most my respect came from Ken Walker. Every ...
It was my 1st visit here! John was courteous, helpful and knowledgeable to! The cashier (sorry! I didn't get her name) she to was friendly. No complaint here. Yes, I'll recommend
Great experience, as always. I had an 8:30 appointment for an oil change. I was promptly greeted and my car was completed within an hour.
Gary Took amazing care of me from the start of the process ( placing my order online for my new 2022 Ford Explorer ) to the very end when I picked it up today . He touched base with me frequently to give me updates ( along with emails ) When my car came in he called me right away and had everything ready to go to make the process seamless., Gary is friendly , very helpful and very knowledgeable.. he goes above and beyond to make sure he answers all questions and concerns and just so easy to work with . This is my 3rd Ford Explorer , ...
I brought a brand new Ford, my sales associate Kevyn (Kev) was amazing a facilitating the frustrating and timely process of ordering a car built to order. Thanks Sheridan Ford. I'm in my love with my first ever Ford vehicle! I also want to point out a lot of other Ford locations were "upcharging" from MSRP (per the official forum). However, Sheridan Ford did not upcharge. My only major frustration was that my A Plan Pin# was not honored, but apparently you couldn't use it on the car make/model that I got.
Gary (sales) and Joel (finance) were outstanding. They both took the time to explain everything regarding the vehicle and the loan. They answered every question I had. Additionally, they were very patient and knowledgeable.
I've been a loyal customer here, for 20 years. Never a bad experience, great service department, and staff!!
Rick in Service was very patient through the process.. in lieu of it taking a week to get car in the service bay.. labor is tough for everyone these days.. I felt Sheridan Ford treated me honestly and fairly.. I will definitely give them my business.. thanks
Came in for a scheduled early morning oil change and was in and out fairly quickly. The price was much lower than going to oil change places.
Very smooth, professional and courteous.
John I my service writer was terrific to deal with and communicated with me often as to how the repair was going. He even secured me a rental car to use as the repair took longer than expected due to parts being back ordered. Also Chuck, the technician that worked on my truck was very nice and explained all about the repair and what to expect. Thank you Sheridan Ford
Sheridan was professional and kind. They have wonderful customer service and explain in detail what needs to be done.
I actually had fun during this whole thing. Everyone was very nice and knowledgeable
Was due for an oil change. Was greeted by a smile. I waited for the service. They were extremely busy. About 20 minutes into my wait my advisor let me know that I needed an air filter. Ok, it was replaced. Another 20 minutes and all was completed. I feel that the service advisor and technicians are making sure that my safety is their priority. And washing my car was the icing on the cake. Thank you everyone.
Always very kind. Let's you know the needs of your vehicle but does not pressure you.
I have bought my vehicles based on this service department. I had the pleasure of working with Rick yesterday. He was knowledgeable and kind. He went out of his way to help me and took the time to explain my issues. He accommodated my calendar when I made my appointment. I highly recommend this dealership
Service attendant took my vehicle right away. I was greeted at the door. Service provided was fast. The were short staffed and still did a good job.
It was great working with Dan. He sold me my car 7 years ago and did it again this year. Thank you! Ask for Dan and tell him Melissa sent you. 🙂
This was our seventh Ford car and most recently the last two were sold to us by Gary Ford. He is as much a car salesman as a friend. He works to give you the service and attention you deserve when making an important and lasting purchase. Joel Nieves from financing is also very personable and thorough explaining the details and options available for your purchase. My family appreciates Sheridan Ford DE and will continue to use their sales and service for years to come.
Excellent and very friendly sales manager and consultants. Highly recommend. Really work with you to fit your budget and needs. A+
The service department is fast and very helpful. They fully explained what was needed and got it done in one day. The benefit of a shuttle service is an added plus!
Great experience at Sheridan Ford. Awesome service
Service was ok but for two things. 1. They no longer have Quick Lane service. I wish this was clearly stated on their website. I had to wait 1 & 1/2 for a simple oil and the filter change. 2. When I got home I noticed a wire from the engine compartment was hanging outside of the hood. I had to open hood and reposition the wire.