Ford Dealer Wilmington DE

Sheridan Ford, a Ford dealer in Wilmington, DE, prides itself on providing customers with a memorable experience no matter where they are in the car-buying process. Whether you're perusing our lot and showroom for a new Ford, sitting down with the folks in our finance offices, or dropping your vehicle off at the service center, you can be confident that you'll get the treatment you deserve from start to finish.
To give you an idea of what to expect when you visit Sheridan Ford, we've arranged a mini tour of our departments. Each description will serve to demonstrate what we're all about. Feel free to reach out to us by email or by phone to ask any questions you might have along the way.
Dive into Our Extensive Inventory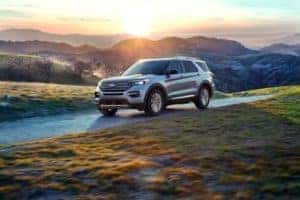 No matter what Ford models you're interested in, you'll find them at our Wilmington dealership. Our sales team will be happy to get you behind the wheel of standout Ford models, such as the Ford Explorer, Ford Escape, Ford Mustang, and the Ford F-150. We also have a large inventory of used cars that you can easily browse online and test drive on site.
Ford Finance
Our staff in the finance department will work closely with you to help you choose the payment plan that best suits your needs. Whether you're interested in a lease or applying for a loan, they'll make sure you have all the information you need. You can even get started today and apply for Ford financing online.
Advanced Automotive Care in Our Ford Service Center
If you're experiencing a burning smell coming from the engine, a distinct pulling to the right or left, or squeaking noises whenever you apply the brakes, you can rely on our certified technicians to help you out. They have the skills and know-how to get you back on the road in no time.
Don't forget, we offer genuine Ford parts for all your repair needs. If you're unable to find the right part for the job, we can order it and get it for you as soon as possible.
About Wilmington DE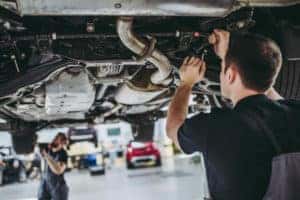 Whatever your interests might be, you're sure to find fun and interesting things to do in Wilmington. For example, animal lovers can take a stroll through the Brandywine Zoo, avid golfers can hone their skills at the Delcastle Golf Club, and theater lovers will surely appreciate the Delaware Theatre Company, the New Candlelight Theatre, and The Playhouse on Rodney Square.
Now that you have some fun places to check out, you're going to need the right car to get you there. That's where we come in.
Schedule Your Test Drive at Our Wilmington DE Ford Dealer
As you've learned, each department is staffed with dedicated team members who are eager to assist you in any way possible. If this is the kind of experience you're looking for, contact Sheridan Ford today to schedule a test drive.