2021 Ford Escape MPG

---
If you've been looking for a new vehicle to take on your next great escape, you may wonder which vehicle can give you the MPG you crave. Our team at Sheridan Ford is here to help you find the perfect new ride for your travels in Wilmington, New Castle, or Newark, DE.If you're looking for a new SUV for your next great adventure, a 2021
Ford Escape
might be the perfect vehicle for you. The Escape offers up to an EPA-estimated
28 city/34 highway MPG
with a traditional motor and up to an EPA-estimated
100 combined MPGe
with the plug-in hybrid.
Want to learn more? Read on to find out everything you need to know about the 2021 Ford Escape MPG.
---
2021 Ford Escape MPG Rating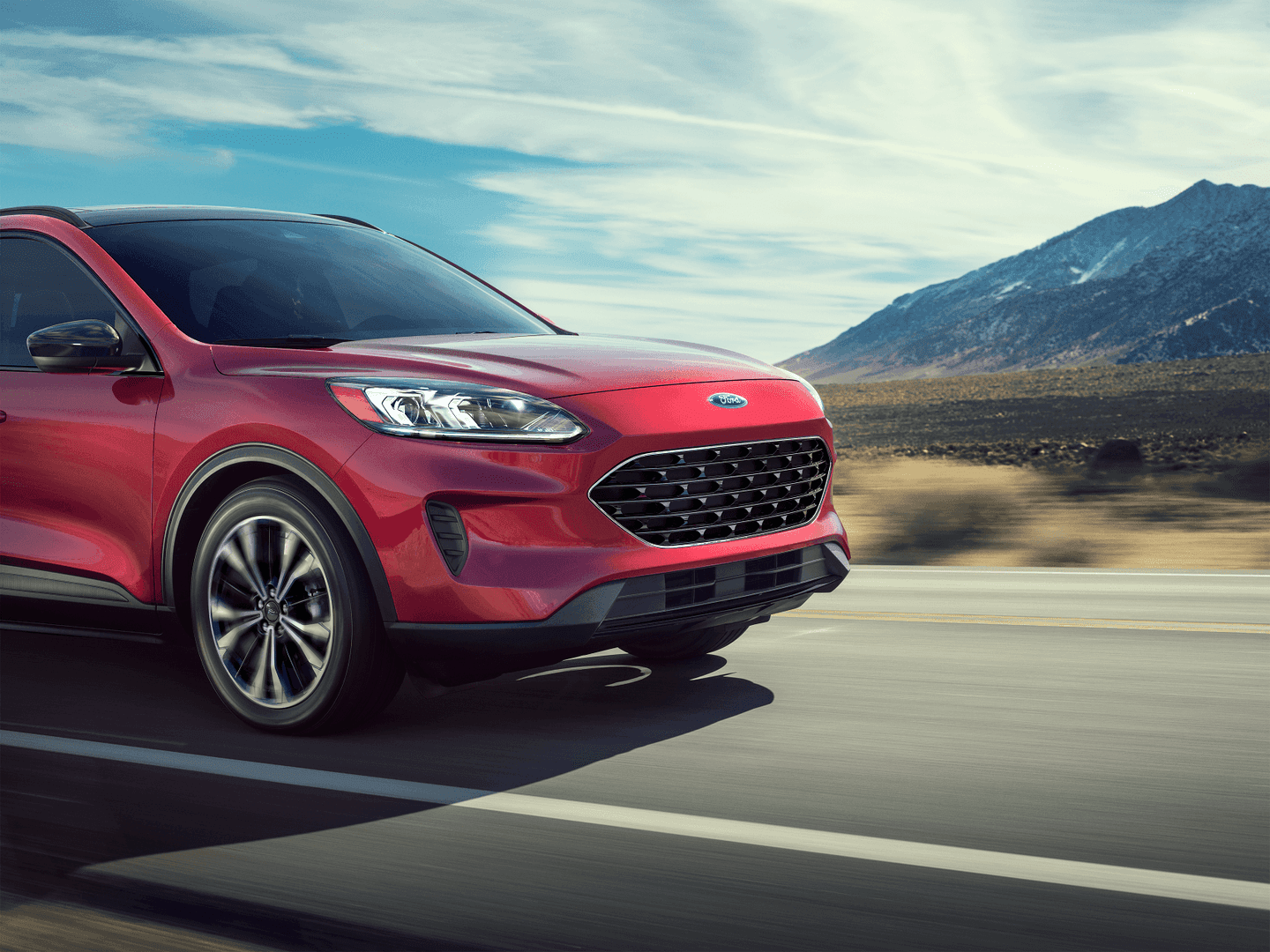 The 2021 Ford Escape MPG has the fuel economy to get you where you want to go. When you're purchasing a new car or SUV, it is always good to have options, and this roadster allows you to choose between multiple gas engines.
Whatever your choice, all these engine options have a great EPA-estimated fuel economy to offer:
1.5L EcoBoost® Engine: 28 city/34 highway MPG
2.0L EcoBoost® Engine with Auto Start-Stop Technology: 23 city/31 highway MPG
These incredible engines offer power and performance. The 1.5L EcoBoost® engine promises up to 181 horsepower and 190 lb-ft of torque, while the 2.0L EcoBoost® engine offers a maximum 250 horsepower and 280 lb-ft of torque.
These engines will propel you forward, whether you're on a family trip to Delaware's gorgeous beaches or taking the city by storm for a night on the town.
---
Have It All With a Hybrid

Maybe you're interested in considering your hybrid options. Luckily for you, the 2021 Ford Escape is more than happy to accommodate.
The Hybrid 2.5L iVCT Atkinson-Cycle I4 engine is available with the 2021 Escape SE Hybrid, SEL Hybrid, and Titanium Hybrid. This engine offers a maximum 165 horsepower and 155 lb-ft of torque, so you can save the planet and ride in style at the same time.
Drivers also have the option for a Plug-In 2.5L iVCT Atkinson-Cycle I4 engine with the 2021 Escape SE Plug-in Hybrid, SEL Plug-in Hybrid, and Titanium Plug-In Hybrid. You may be wondering: What's the difference between a plug-in and a traditional hybrid?
Engine
Maximum Horsepower
Maximum Torque
Maximum EPA-Estimated Fuel Economy
Plug-In Charge?
Hybrid 2.5L iVCT Atkinson-Cycle I4 engine
165 HP
155 lb-ft
44 city/

37 highway MPG

No
Plug-In 2.5L iVCT Atkinson-Cycle I4 engine
165 HP
155 lb-ft
100 combined MPGe
Yes
To put it simply, a plug-in hybrid needs to be plugged in to charge the battery while a full hybrid does not. With the 110-volt Level 1 charger, your Ford plug-in hybrid can charge in an estimated 10 to 11 hours, and the 240-volt Level 2 charger will lower that charging time to an estimated 3.5 hours.
Both hybrid options offer the same maximum horsepower and torque and a strong fuel economy. Either way, both hybrid options are great choices for drivers who want to make the most of their fuel tanks.
---
Go Greener With Eco Mode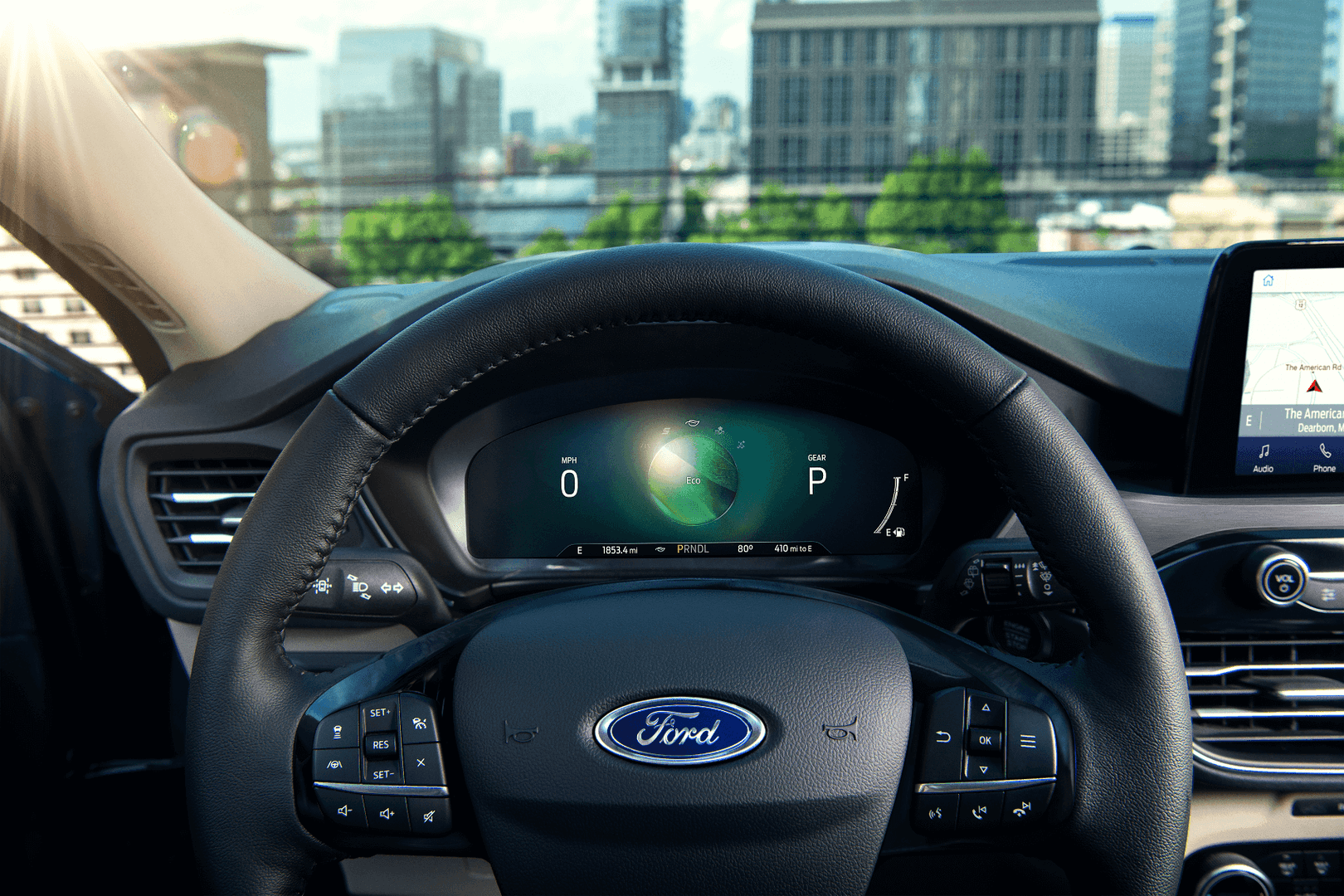 The Ford Escape also offers the option for Eco Mode. When driving, Eco Mode will assess your driving patterns and their effect on your fuel consumption, including:
Speed
Gear shifting
Braking
Anticipation levels
This mode allows drivers to become more aware of their on-road habits and the impact those habits have on the environment so they can consume less fuel and become more efficient drivers.
---
Escape the Ordinary With the 2021 Ford Escape MPG
With great EPA-estimated MPG and a variety of engine options to choose from, a 2021 Ford Escape will help you on the road to life's next great escape. Whether you're traveling for business or pleasure, this SUV will be a reliable on-road companion.
If you're ready to escape into a land of unlimited possibility, visit us at our showroom. A member of our team here at Sheridan Ford will be happy to assist so you can prepare for your next journey in Wilmington, New Castle, or Newark, Delaware.
Ready to ride? Contact us today!