Ford F-150 Lightning Review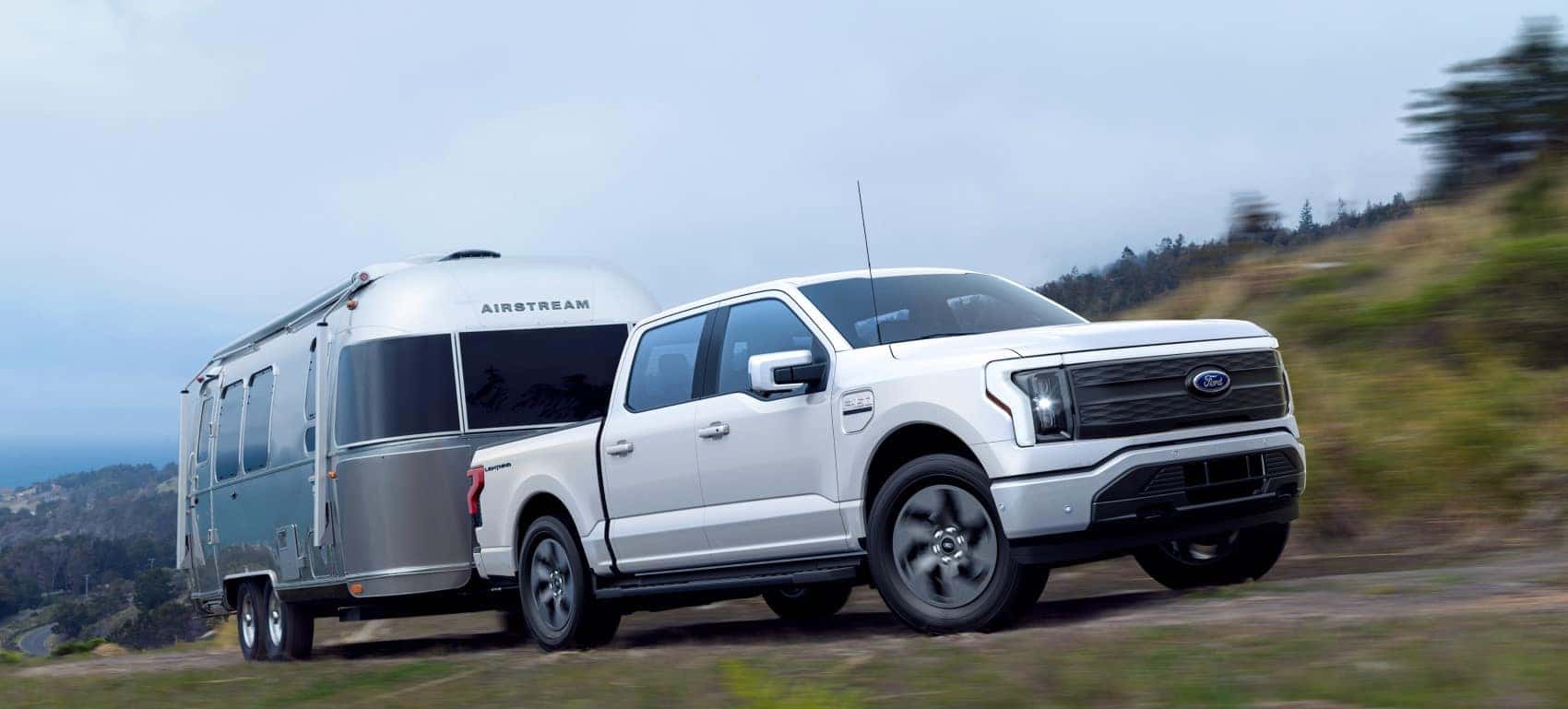 If you're looking for a brand-new way to hit the streets of Wilmington, New Castle, or Newark, Delaware, the Ford F-150 Lightning might be the perfect solution. This all-electric truck is ready to transform the way you think about driving while giving you the tried-and-true performance Ford pickups are known for.
In this 2022 Ford F-150 Lightning review, the team at Sheridan Ford is going to tell you all about this model's performance as well as what else this truck has to offer. Will it soon be cruising past gas stations with you behind the wheel?
F-150 Lightning Performance: Fuel-Free Power
Ford proves something very important with the F-150 Lightning: You can have robust power for your duties while lowering your carbon footprint and skipping visits to the pump.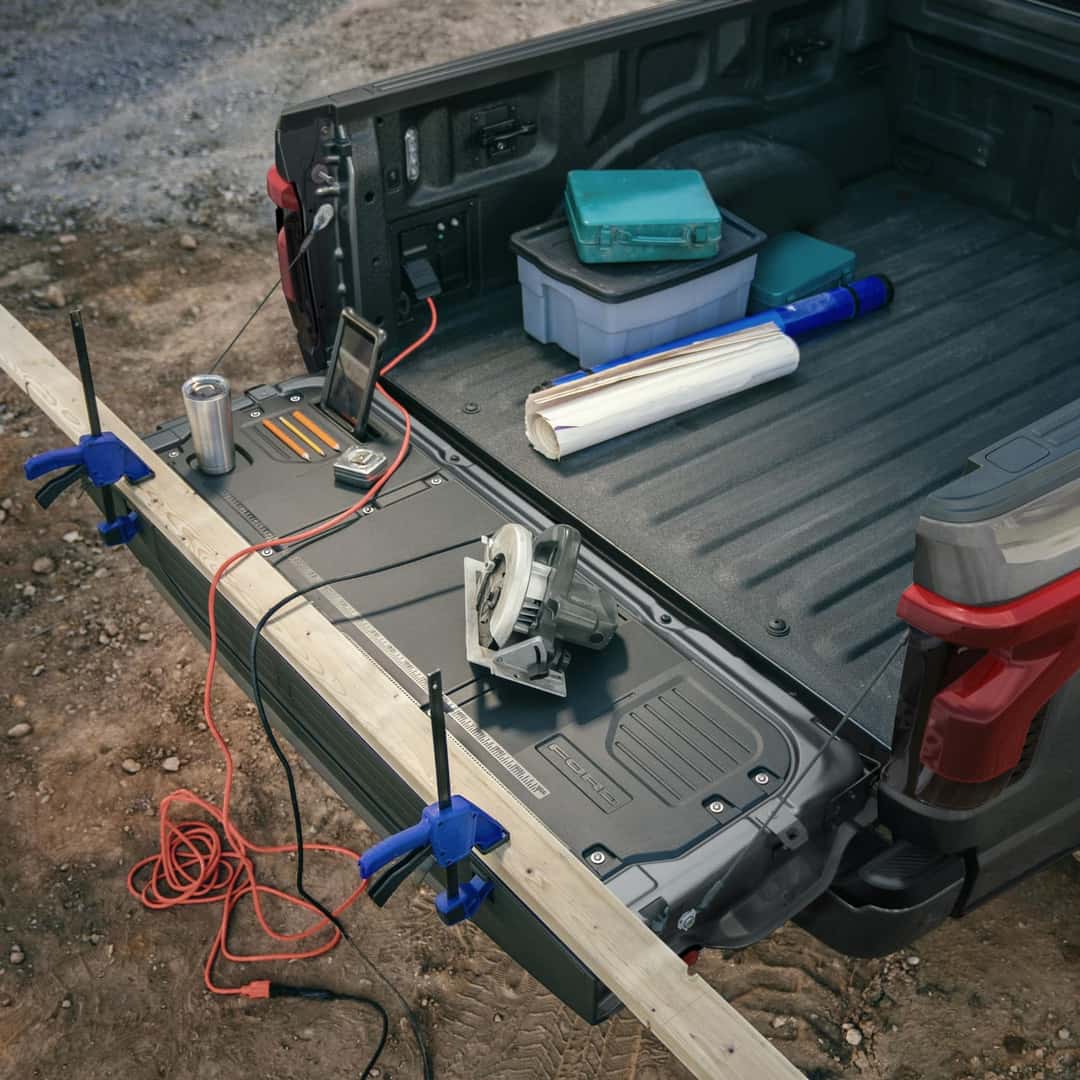 Instead of a robust Ford engine under the hood, you'll find a hefty battery that provides the strength you need. In fact, with the extended-range battery, you'll have up to 563 horsepower and 775 lb-ft of torque to play with on the roads, allowing you to accelerate from 0 to 60 MPH in around four seconds.
That's not even the most exciting part, either! You'll have an EPA-estimated driving range of 300 miles on one full charge! And that's only the beginning!
This truck also boasts a targeted 10,000 pounds of towing capacity and 2,000 pounds of payload when properly equipped. Plus, with multiple drive modes, you can customize your performance with:
Normal
Sport
Tow/Haul
Off-Road
Ford F-150 Lightning: Engineered to Work for You 
While the 2022 F-150 Lightning keeps you on the road longer, it also comes with a plethora of handy tools that make work much easier.
Inside, you'll find an available Interior Work Surface, transforming this truck's cabin into an office space on wheels. All you have to do is tuck away the shifter and fold down the work surface from the center console. This is perfect for signing papers or your laptop, which pairs perfectly with 4G LTE in-vehicle Wi-Fi.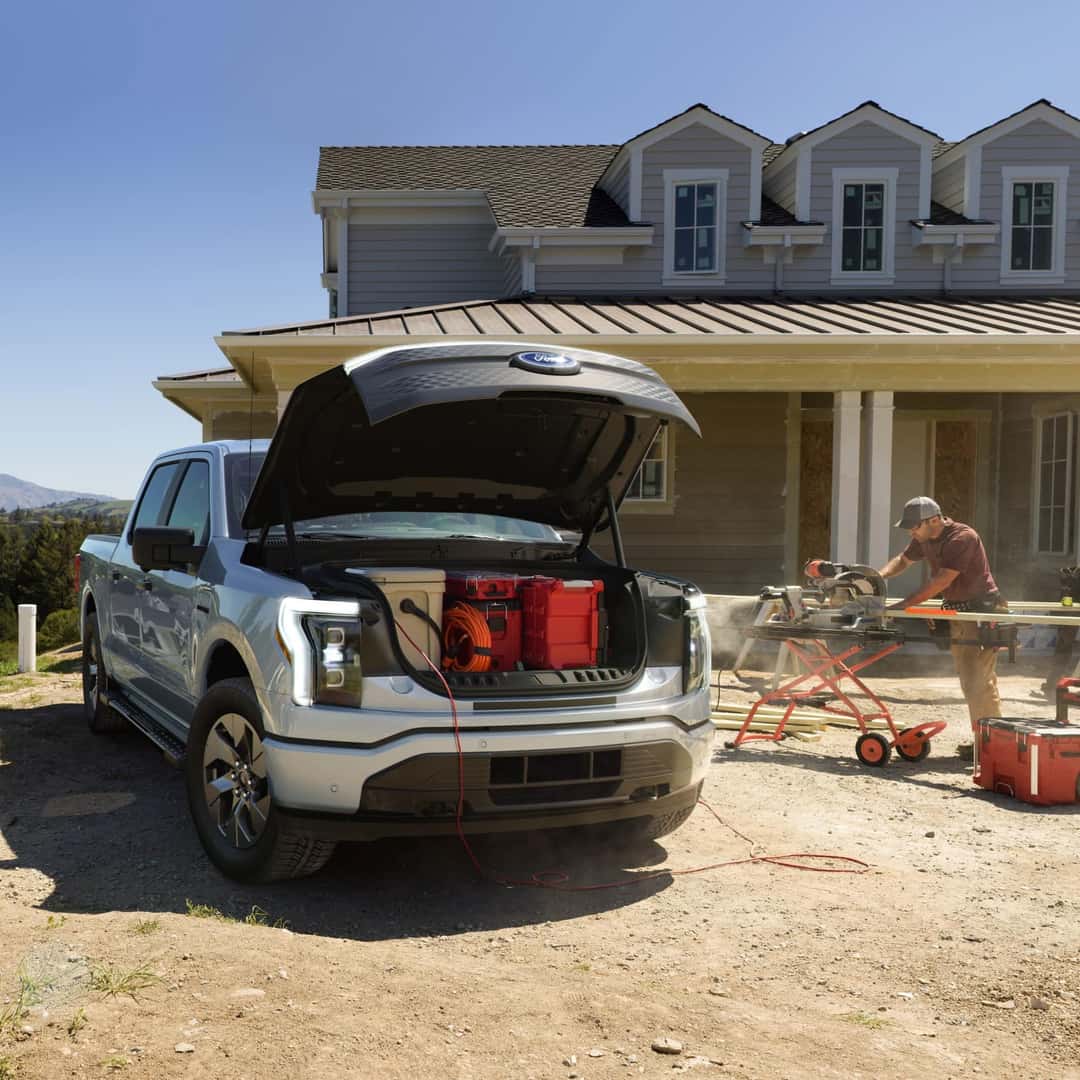 Exteriorly, you'll find everything you need to stay productive during the work week right in the truck bed. With up to four 120-volt outlets, you can charge your power tools. While you're at it, turn your tailgate into a work surface. Plus, this durable feature comes with integrated tools like a ruler, smartphone holder, cupholder, and more.
We all know, sometimes, the workday isn't done just because the sun has set. Luckily, with the available Enhanced Zone Lighting in the F-150 Lightning, you can keep going with 360-degree illumination. You can even isolate lighting zones with your FordPass® smartphone app.
Experience the New Ford F-150 Lightning Today!
If you're ready to make the switch to an all-electric vehicle but still need the strength of a work truck, there's nothing quite like the 2022 Ford F-150 Lightning. To see if it's right for your Wilmington, New Castle, or Newark, DE, travels, schedule a test drive with Sheridan Ford!