How Often to Change Oil

An oil change is one of the most common types of vehicle maintenance. But how often do you need to schedule an oil and filter change? The short answer is usually between 5,000 and 10,000 miles. However, depending on your vehicle's specific make and model, this interval could be different.
Our team at Sheridan Ford possesses the necessary skills and equipment to perform everything from oil changes to more in-depth repairs whenever you need them. Wilmington, New Castle, and Newark, DE, area drivers in need of automotive service can give us a call or easily schedule their service appointment online.
---
The Benefits of Routine Oil Changes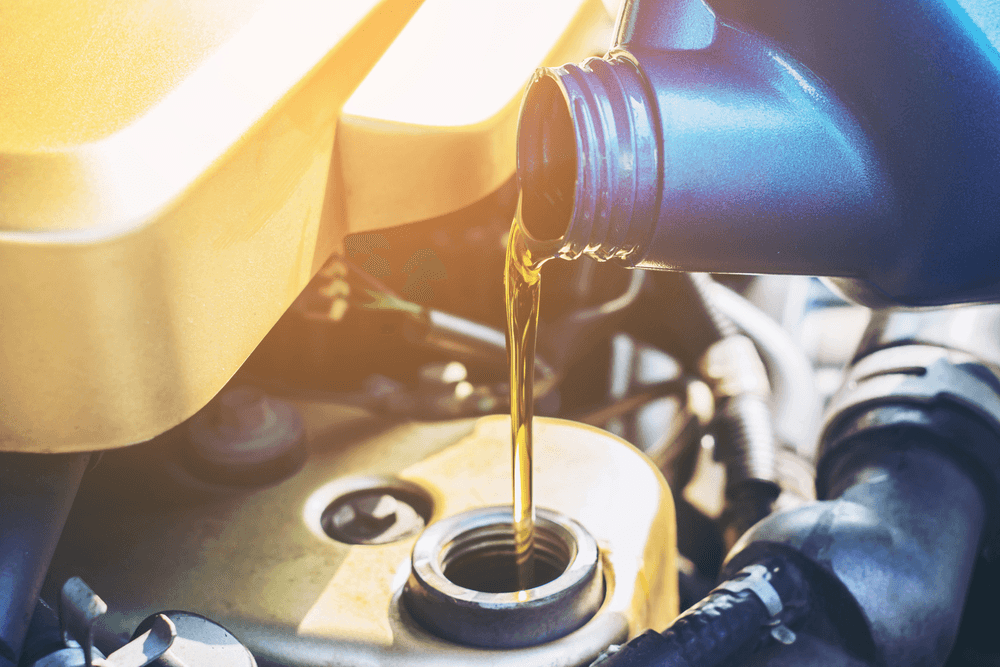 When your engine has what it needs, it runs smoothly without having to work overtime to maintain a steady course. Keeping up with oil changes comes with a variety of benefits, such as the following:
Engine cooling
Sludge removal
Better gas mileage
Engine lubrication
These side effects of routine oil changes will make you and your engine happy well into the future.
Why Synthetic Oil?
Each vehicle specifies a type of oil grade to use, ensuring it continues running at its best. Synthetic oil has been shown to hold up longer than regular oil because of its ability to better withstand extreme temperatures, resulting in less frequent oil changes in some cases.
---
Step-By-Step Guide to Checking Your Oil Levels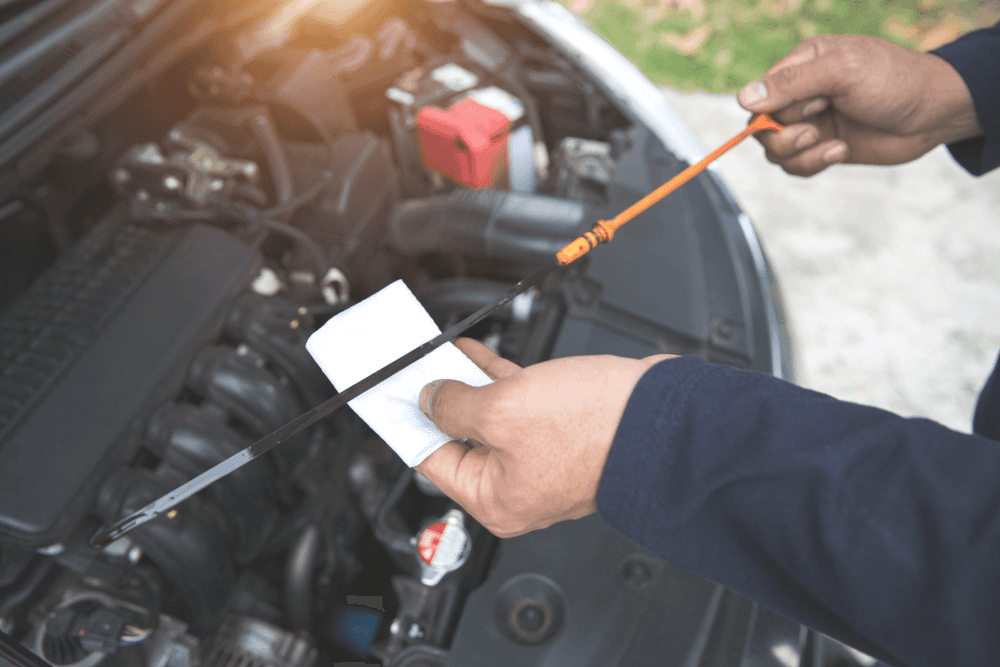 In between service intervals, you can stay on top of your vehicle's health by checking its oil level periodically. To do this, complete the following steps when your vehicle is parked on level ground and after the engine has cooled:
Lift the hood to locate the dipstick connected to the oil reservoir.
Pull the dipstick up and out.
Clean the end of the dipstick with a towel or rag.
Put the dipstick back in and pull it out again.
Check the oil level line on the dipstick.
You'll want the line of oil to sit somewhere between the two holes at the end of the dipstick. Reference your owner's manual for details about checking your oil for your specific vehicle.
---
Oil Changes at Our Service Center
Factory-trained technicians in our service center have years of experience. By using the best possible equipment and up-to-date automotive knowledge, they can quickly diagnose and fix any issues to get your vehicle back on the road in no time.
Whether you prefer to connect by phone or use our convenient online scheduler, booking an oil change appointment is quick and easy. We also frequently offer rotating service and parts specials, so be sure to check back regularly to see what deals we currently have going on!
---
Schedule Your Oil Change Today!
At Sheridan Ford, our expert technicians look forward to serving Wilmington, New Castle, and Newark, DE, area drivers for years and miles to come. Whether your vehicle is due for a routine oil change or you have a question about maintenance, we're always here to help.
Give us a call or schedule an oil change service appointment online today!