Oil Change near New Castle DE
Right on the Delaware River is the charming town of New Castle. With its historic downtown area, cobblestone streets, and waterfront views, it's a picturesque destination for those near and far. Whether you live here or are just visiting, you'll want a reliable mode of transportation so you don't miss a beat.
The best way to keep your car running smoothly is with routine oil changes. Not only does this service help keep you on the roads, but it also elevates your vehicle's performance and lifespan. When your vehicle needs an oil change near New Castle, Delaware, the team at Sheridan Ford is here for you.
Why Get an Oil Change?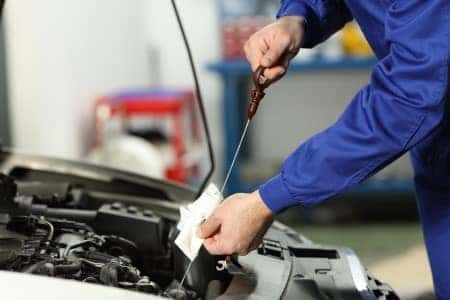 Oil is essentially the lifeblood of your vehicle. It works with the engine, helping it to run smoothly by cleaning, lubricating, and cooling it. When there's plenty of fresh, clean oil under your vehicle's hood, your engine can work seamlessly. However, if your model is in need of an oil change, it's a different story.
If you put changing your vehicle's motor oil on the back burner, your vehicle could experience issues both big and small. Your model's performance will dwindle, and you might even see a drop in fuel economy as well.
If your engine's motor oil is left unattended, damage could occur under the hood that's detrimental to your vehicle's performance. Lack of clean oil can cause your engine to overheat or components to rub together harder than they should.
So, it's always smart to get your vehicle's oil changed at the recommended intervals detailed in your owner's manual.
Ford Oil Change near New Castle DE
In our industry-leading service center, a team of certified technicians will be happy to change the oil in your Ford or any other make of vehicle. They have this method down a T, allowing you to get back on the road quickly in a safe set of wheels.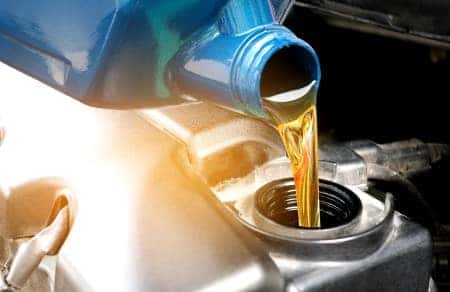 But when do you schedule your vehicle's oil change? Along with following the routine maintenance schedule suggested by the manufacturer, there are some signs to watch for. If you notice any of the following indicators, be sure to schedule an oil change as soon as possible:
Dark, dirty, and sludgy oil
Dark smoke billowing from under the hood or out the exhaust pipe
Odd noises, like clanking, grinding, or roaring, coming from your engine
The change oil or check engine light is illuminated on your dashboard
Some drivers may also need to schedule their oil changes more frequently. For example, if you tow or haul heavy loads, your engine works in overdrive, using up motor oil more quickly. Additionally, driving in extreme temperatures, on rough terrain, and in stop-and-go city traffic can all result in short oil change intervals.
Is There a Ford Oil Change Center near New Castle DE?
Yes! You can schedule your oil change near New Castle, DE, right in the Sheridan Ford service center. Our factory-trained and certified technicians will be happy to perform this service so you can drive a safe, healthy, and well-performing model.
---