Signs Your Car Needs an Oil Change
One of the most important aspects of routine automotive care is an oil change. Typically, most vehicles require an oil change about every 5,000 to 7,500 miles. However, there are specific signs to watch out for in between service appointments that indicate your car may be calling for some fresh oil.
Our team at Sheridan Ford created this guide to signs your car needs an oil change to help you continue moving forward safely. Contact us with any questions or to schedule service near Wilmington, New Castle, or Newark, DE!
---
What Are Signs Your Car Needs an Oil Change?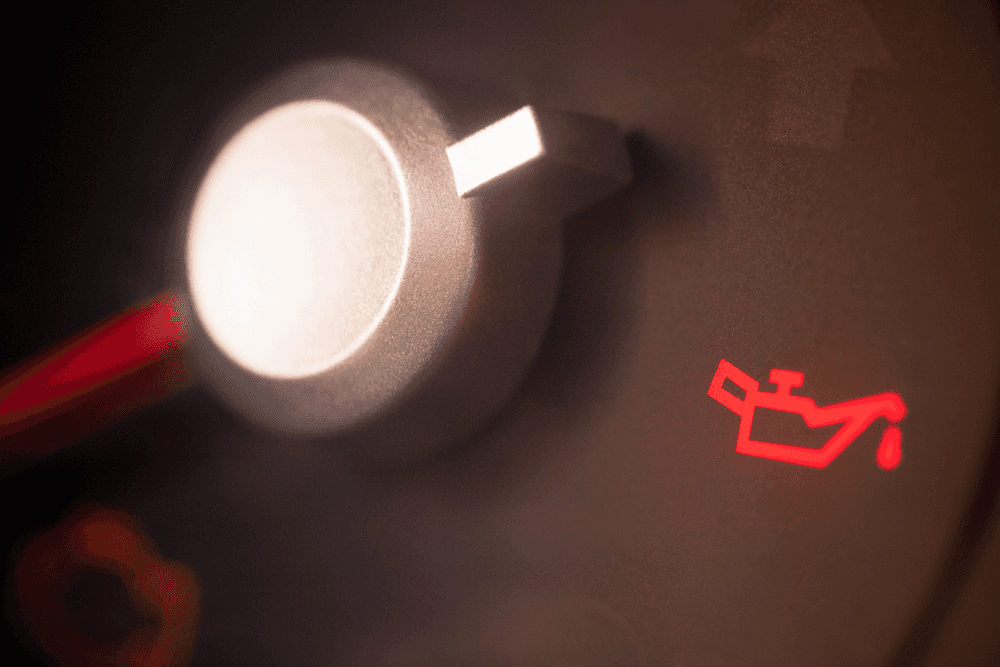 It's important to follow your specific make and model's recommended maintenance schedule, and that includes oil change intervals. Depending on your driving habits, road conditions, and how you're using your vehicle, you may need to schedule oil changes more often. In the meantime, some key signs to look out for include:
The check oil light or other related dashboard light appears and remains on
The oil is dark, dirty, and/or thick with sludge
The engine makes a ticking sound or another unusual noise
The smell of burning oil is noticeable inside the vehicle
The car heats up easily or overheats completely
Other signs to watch for include lower-than-normal gas mileage, excessive exhaust smoke, difficulty starting your engine, and frequently stalling.
If you notice any of these symptoms, you should schedule service as quickly as possible. Whether your car  needs a simple oil change, an oil leak fixed, or some other repair, tending to it sooner rather than later will help mitigate any further damage.
---
Benefits of Preventative Care & Routine Maintenance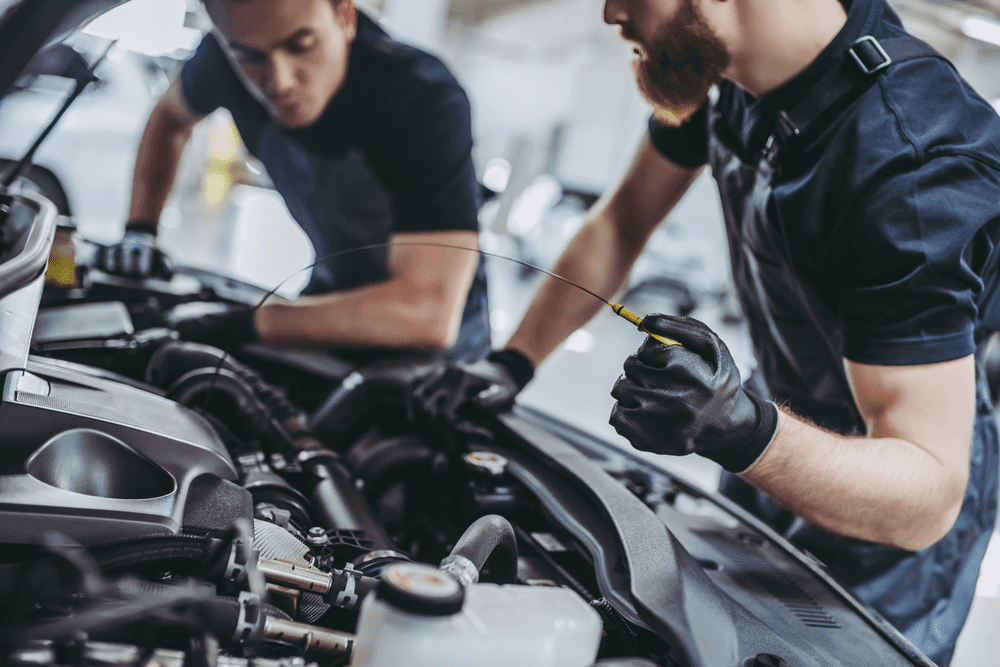 The oil in your car serves many purposes. First and foremost, it lubricates all the components of your engine, enabling them to work together smoothly for miles to come. On top of reducing friction between the metal components of your engine, oil also serves the following purposes:
Fills in the gaps between parts, like the cylinder and the piston
Helps stop premature engine wear and tear
Keeps out sludge and debris that can damage the engine
Cools the engine, preventing it from overheating
In addition to extending the overall life of your vehicle by protecting its components, scheduling regular oil changes can also improve its fuel efficiency. That's because when the parts are properly lubricated, they don't have to work extra hard or use excess gas to perform properly.
---
Oil Changes at Our Service Center
At our service center, our certified technicians possess the necessary industry knowledge to accurately diagnose a variety of automotive issues. When you visit us, you can expect both high-quality customer service and car care. More good news is that oil changes are usually quick, so you can expect to be back on the road in no time.
---
Schedule Your Next Oil Change Today
Contact us at Sheridan Ford with any further questions about oil changes or to schedule service near Wilmington, New Castle, or Newark, DE, today! We look forward to serving you and your car well into the future.