The Legacy of The Ford Mustang
The first Ford Mustang went on sale on April 17, 1964, and on this day Ford dealers across America collectively sold 22,000 Mustangs. Commercials aired the night before on the three major networks announcing the debut. With the Ford Mustang, a new class of automobile was born, the pony car. This early Mustang is known as the 1964 ½ model, since it was introduced in the middle of the model year.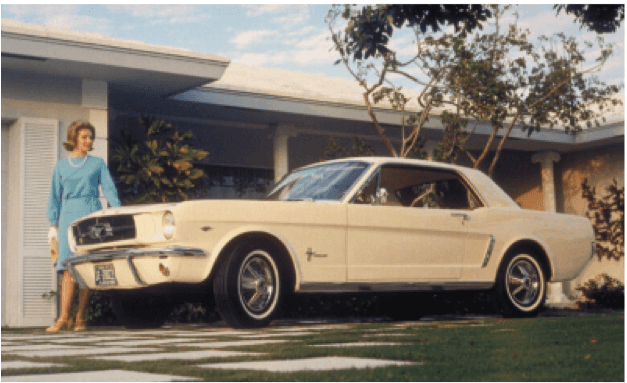 1964 ½ Ford Mustang
The Ford Mustang has been featured prominently in movies, such as Bullitt, Gone in 60 Seconds, Goldfinger, and Diamonds are Forever. Its use on the big screen aided in the reputation as a racing car.
The first generation of Ford Mustangs were offered from 1965 through 1973. The second generation was offered from 1974 through 1978. The third generation was offered from 1979 through 1993. The fourth generation was offered from 1994 through 2004. The fifth generation was offered from 2005 through 2014. Currently, the Mustang is in its sixth generation (2015-present) and is available for purchase at Sheridan Ford. With each generation came a new design and unique offerings, and model years within each generation saw improvements in power and efficiency.
The Ford Mustang has proven to be a stylish and powerful car through each generation. By both the third and the fourth generation, the Mustang got a makeover in its appearance, as a way to keep American car buyers interested.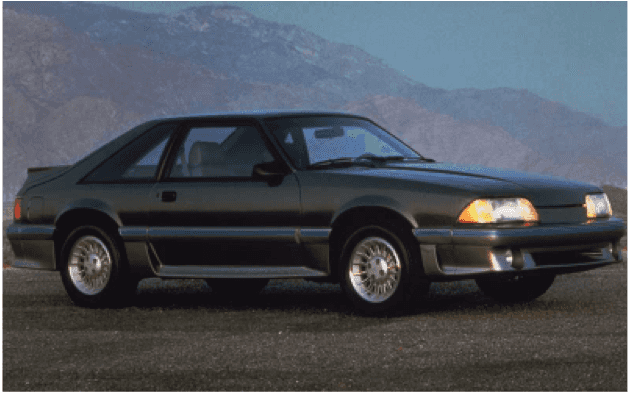 3rd Generation Ford Mustang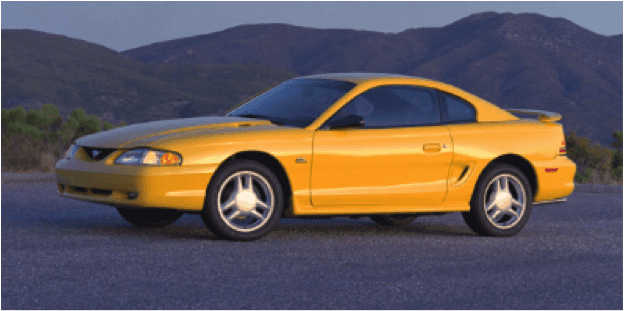 4th Generation Ford Mustang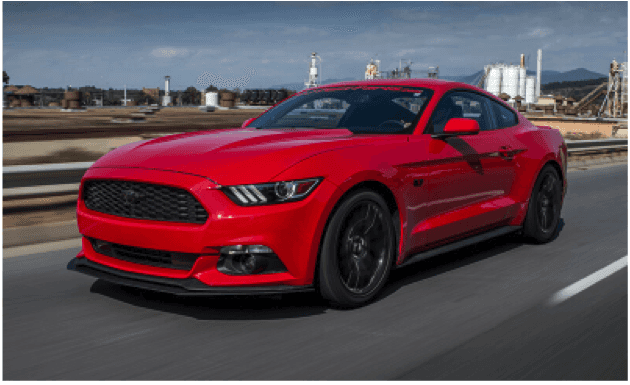 2014 marked the Mustang's 50th anniversary, and with the 2019 Mustang Bullitt model, Ford honors the legacy of the green Mustang in the film Bullitt. In celebrating this iconic car, Ford continues to solidify the Mustang's status as an American icon.
The current generation has quite the modern, sporty look that appeals to Mustang enthusiasts, and features more power and better torque than ever before. The 12-inch all-digital LCD cluster allows you to personalize it with three different views: Normal, Sport, and Track so you get the best drive every time. Each year, the Ford Mustang redefines what it means to be a pony car, as it will always be the first one.
Go See Joe at Sheridan Ford to test drive a Ford Mustang. We currently have both 2018 and 2019 models available for sale. Sheridan Ford also honors the Mustang through the year by partnering with Delaware's First State Mustang and Ford Club, hosting a Mustang Show in both the spring and fall. Sheridan Ford celebrates Mustangs from every year at this show.