Overview of the Ford Bronco
A staple in the history of Ford vehicles, the Ford Bronco was first introduced in 1966. It is slated to return to the market in 2020, after ceasing production in 1996. The Bronco was introduced to compete with the Jeep CJ5 and the International Harvester Scout, vehicles both geared towards off-road capabilities.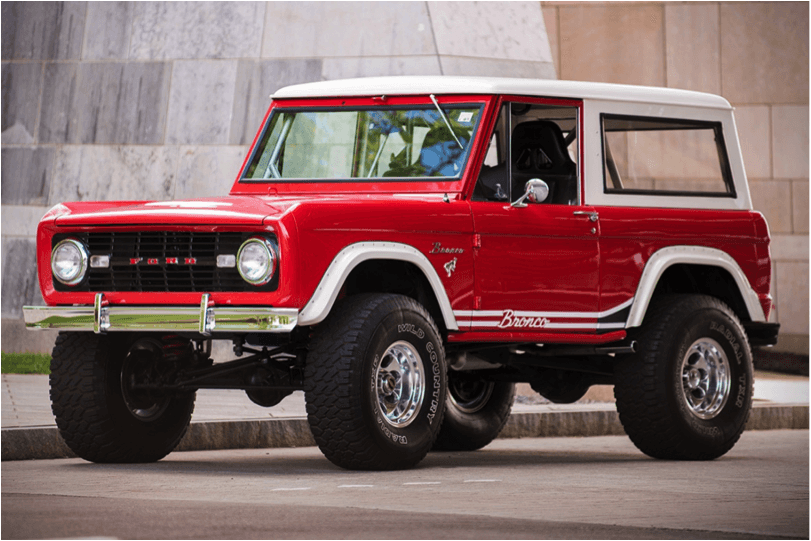 The first generation of the Bronco (1966-1977) was available as a hardtop, pickup truck and a convertible. It shared many features of the Ford F-100 pickup truck and was geared to off-roading. It was available with a 6-cylinder and 8-cylinder engine.
The second generation brought a redesign in 1978. It still shared features of the Ford F-100 but was now available in a 3-door model, with a removable hard top and V8 engine option only. In 1980, the third generation (1980-1986) reintroduced the six-cylinder engine. The revised front suspension has made driving more comfortable, making it suitable for both on-road and off-road driving.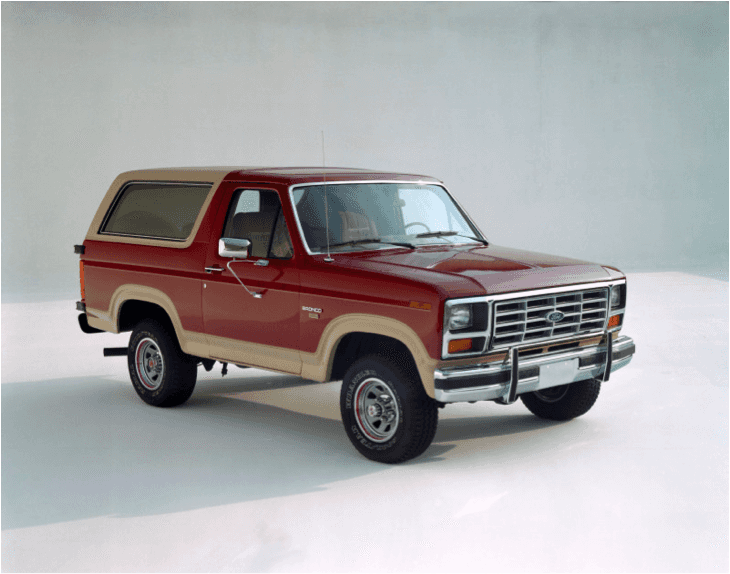 The 4th generation (1987-1991) saw little change in physical appearance from the previous generation. It allowed for a top speed of 100 mph and introduced a bigger 5.0-l V8 engine. The 5th generation (1992-1996) was the last generation (until production resumes in 2020). This generation placed more priority on passenger safety and presented a "softer" look with a fixed room (no longer a removable hardtop). It was also most recognizable as the getaway car used by O.J. Simpson on June 17, 1994.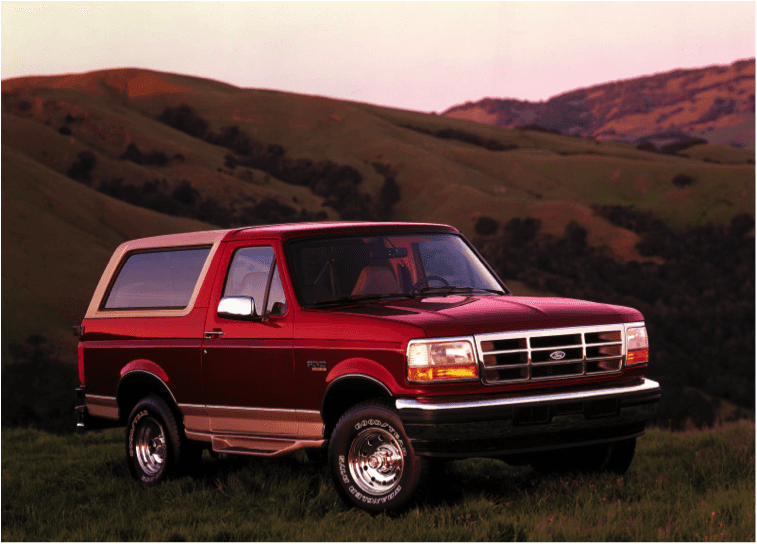 The Bronco makes its triumph return in 2020. Be sure to visit Sheridan Ford when it debuts on our lot!